NI ROCKS - 2015 - Reflections and Thanks
We've got to that point of the year where there seems to be an over-powering urge to list our favourite albums from the past 12 months and rave about how many gigs we've been to and which were the best. To be honest, I tend not to read other people's lists or reviews and I'm not going to be presumptuous enough to think you want to read mine! If you've started reading this to find out my top ten anything then you have my apologies! What you do have are my brief reflections on the past year and a few words of thanks.
During 2015 I managed to upload two NI Rocks Shows every week without missing any. That might be the first time that I've accomplished that since starting back in 2010, so that's a pretty big positive in my books!  At year end we were on the 290th upload for the NI Rocks A-Z Show and 263rd for the Friday NI Rocks Show. Playlists for all the shows this year have been published every month on the Rock Radio NI website and shared with most of the record labels or PR companies that have supported the station. My first words of thanks therefore go to anyone who has taken the time to listen to any of the Shows - as they are broadcast, via the On Demand Player or on any other media. My second goes to all those labels, agents and bands that have been good enough to send us tracks over the years.
During the year I've posted 22 interviews on the RRNI website. That is less than the 30 posted in 2014. However, 18 of those interviewees appeared as guests on the Friday NI Rocks Show compared to 14 the previous year. All the interviews can be read on the website http://www.rockradioni.co.uk/interviews.html or listened to on the NI Rocks MixCloud site which has all the interviews broadcast since March 2014 - https://www.mixcloud.com/NIRocks/ . My appreciation goes out to all those that took the time to chat to me – Chris Appleton, Nigel Bailey, Joe Lynn Turner, George Lynch, Tom Harte, Leigh Matty, Amanda Somerville, Mark Slaughter, Matt & Chris Fitzsimons, Adrian & Kyle from the Screaming Eagles, Veronica "The V" Freeman, Grainne Duffy, Phil Conalane, Mike Tramp, Tracii Guns, Jizzy Pearl, Michael Sweet and Pete Godfrey.
During 2015, I posted 92 album or EP recommendations (not reviews) on the RRNI website - http://www.rockradioni.co.uk/back-stage/music-reviews.html . That's as close as I'll get to listing favourites from the year. It has been a great year for local music though, with excellent releases from Trucker Diablo, The Answer, Gasoline Outlaws, Screaming Eagles, Sinocence, Stormzone, Blackwater Conspiracy, Midnight Transmission, Falon, Selene and Pat McManus Band springing to mind.  My apologies to anyone I may have missed and particularly to Philip McCarroll – I promise I will pick up a copy of your new solo EP sometime soon!
We ran a number of competitions during 2015 for our friends at The Limelight / Shine, SD Entertainment and most recently MCD Productions. My thanks to them and to all that entered the competitions. Indeed a big THANK-YOU in general to anyone that followed or interacted with any of the NI Rocks social media sites. Facebook in particular has become a very challenging forum for anyone trying to run a page and I appreciate any likes, comments or shares that we get. The number of followers on Twitter (currently 3,372) is growing faster than Facebook (currently 2,072) and the NI Rocks YouTube channel is about to hit half a million views.
In terms of gigs, I went to about the same number during 2015 that I did in 2014. That's about half the number that I'd been too in previous years, but there are a number of reasons for that. I did miss a few that I would have liked to have got to though. My final thank you goes to all those bringing bands to N Ireland and giving local bands a stage to play on. Not just the big promoters of course, but people like Derwin at the now legendary Diamond Rock Club, Philip at SO:NI, James at The Distortion Project, Ciaran at SD Entertainment, Joanne at Rock Therapy NI etc.
I hope you had a good 2015 and that if you didn't, that things are better for you in 2016. There were a lot of notable deaths during the year and events that made us reflect on our mortality - specifically for many rock fans I think the Bataclan massacre in Paris. Let's hope that 2016 turns out to be a good one.
Best wishes for 2016.
Nigel.
https://www.facebook.com/NIRocks
https://twitter.com/NIrelandRocks
https://www.instagram.com/nirelandrocks/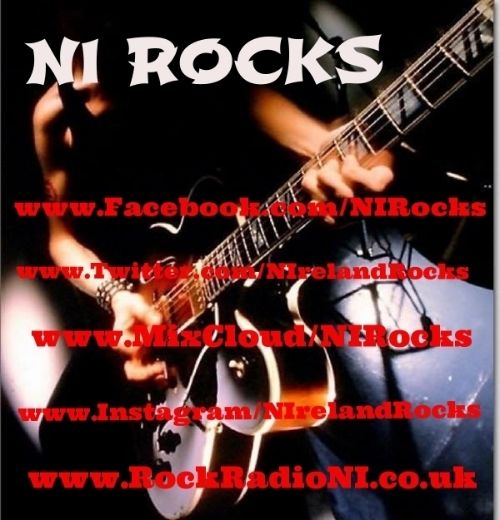 Last Updated (Wednesday, 30 December 2015 20:00)