NI ROCKS Interview with AARON from IODINE SKY
The band Iodine Sky formed in the Manchester area in 2013 and very soon after released the singles "So Far Away" and "Summer Song". They recently released their debut album "Tides". Iodine Sky are Aaron Ward on vocals on and guitar, Josh Zahler on drums, Josh Owen on guitar and Dave Murray on bass. Aaron answered a few questions for Rock Radio NI by e-mail to let us know more about the band.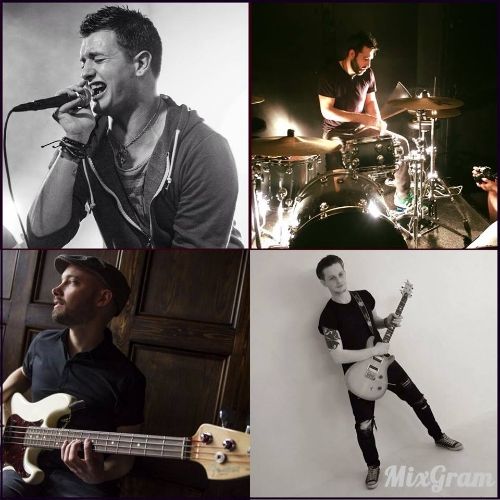 NI ROCKS – Thanks for taking some time to answer a few questions for Rock Radio NI. A few questions about the band first of all. Iodine Sky formed in 2013 – had you know each other for a while? If not, how did the four of you get together?
AARON – The band has had its fair share of members to be honest; it has been a rocky ride but we had all played in covers bands together previously. Iodine Sky was a project that brought us together.
NI ROCKS – What bands would you say influenced you and did you have a firm idea of what you wanted the Iodine Sky sound to be when you got started?
AARON – We still don't know what sound we want really, ha-ha. We've had Bullet For My Valentine, Incubus, Deftones, 30 Seconds to Mars. We all have different influences but ultimately try to mould it towards a commercial / hard rock sound. It keeps coming out in different forms at the moment.
NI ROCKS – Your first singles were recorded with Brett Hestla, the former Creed bassist and also vocalist for Dark New Day. How was that connection made?
AARON – We actually sent a demo to our good friend AJ of Famous Records Global. He knew we were fans of Brett and put us in touch. From there on we arranged to go over and record and we've been with him since.
NI ROCKS – Did you work with Brett on the album "Tides" as well or was someone else involved? Where was it recorded and who did you work with?
AARON – Yep, Brett is the man. He's just great to work with – professional and we'd always recommend him. This time around we recorded it at Big City Jacks in Bury, England, and then fired it over to Brett to mix, master and produce.
NI ROCKS - You went to the States to record some vocals for Brett Hestla's solo album. I don't think it has actually been released yet. Who else was involved in that?
AARON – No, much to my anticipation and he is still tinkering with it, ha-ha! I get it though! He wants a stand-out album, plus it is difficult getting all the names involved physically to the studio. So far, I know that it's Mark Tremonti of Alter Bridge and Creed, Kenneth Nixon of Framing Hanley, Morgan Rose and Clint Lowery of Sevendust, Corey Lowery of Eye Empire, Will Hunt of Device / Evanescence / White Noise Owl and Troy McLawhorn of Evanescence.
NI ROCKS – The debut album was released in May. What has been your favourite comment on it from the media and how would you describe it yourself?
AARON – "In terms of riffs, the album has them by the F**k ton. I'm not one for swearing in reviews, but this really had something" - Oli Williams at '3 Songs And Out'  (http://www.threesongsandout.com/#!Iodine-Sky-Tides-Album-Review/c218b/573f6bff0cf22b22de6853c0 )
Just love the honesty. The album for us was symbolic to the name, an ever changing wave of influence, sometimes calm and withdrawn, others like a tidal wave, just there to wipe you out.
​ Dim lights Embed Embed this video on your site
NI ROCKS – What plans does the band have over the next few months to support the release of the album?
AARON – We're currently booking gigs across the UK and focusing on our forthcoming week in the USA where we are going to be playing a few gigs and also recording more material.
NI ROCKS – Looking ahead into 2017, where would you like to be with Iodine Sky in 12 – 18 months time?
AARON – We're already talking about doing Japan for a week or two and looking to do another album. But ideally we want to aim to be playing a few festivals such as Wildfire, SOS and Breaking Bands – we love how much they support the music scene!
NI ROCKS – If you were to pick one band that you'd like to land a UK support tour with, who would it be and why?
AARON – Halestorm, simply because the performance and amazing quality that they put out is outstanding and they genuinely come across as such a nice band to tour with. I had the pleasure of meeting Chris at Download and the guy was really nice and congratulated my wife and I on our engagement.
NI ROCKS – I'll finish with a few questions that I regularly ask.
What artists are you listening to yourself at the moment and is there any one in particular that you'd recommend?
AARON – Altered Sky – just catchy as hell music. Victor Wooten – we saw him recently and hands down one of the best gigs we've been to.
NI ROCKS – What was the first gig you remember going to, and the last (excluding your own) ?
AARON – First was Evanescence and it's what personally turned me to want to be in bands. Last one was Victor Wooten, again hands down one of the best gigs I've ever been to.
NI ROCKS – The first album you remember owning, and the last you bought?
AARON – Green Day –"Dookie" on cassette (bought by my dad) and the last album was Earthside's "A Dream in Static" – just wow!!
NI ROCKS – Thanks for taking the time to answer a few questions. Good luck with the new album and with everything that you have planned.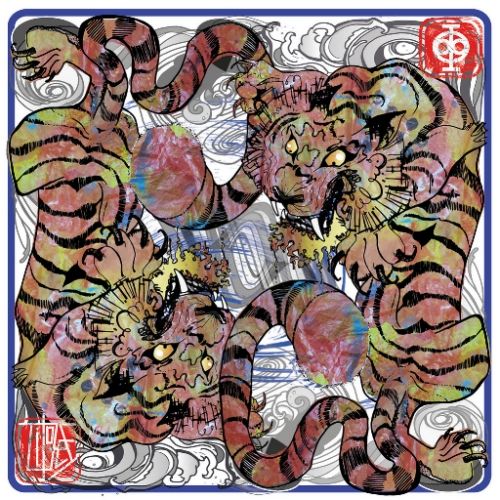 Last Updated (Tuesday, 29 November 2016 07:34)