English band The Brew release a new album entitled "Control" on 20th February, their fifth studio album since forming in 2004. The band have toured extensively across Europe, playing alongside some of the biggest names in the music business and winning a load of awards along the way. The band is fronted by Jason Barwick on vocals / guitar, with Tim Smith on bass and his son Kurt Smith on drums and percussion. The band are due to play the Diamond Rock Club in Ahoghill on 10th May following a month long tour around Europe and Tim agreed to answer a few questions for us in advance of the album release and tour.
NI ROCKS – Appreciate you taking some time to answer a few questions for Rock Radio NI. You've a new album released on 20th February and a tour coming up in a few months that includes a gig in Northern Ireland at the Diamond Rock Club on 10th May, so it seemed like a good time to find out more about The Brew.
The band's early successes were largely focused on the rock 'n' blues circuit around the UK and Europe. Was the blues label something that you'd sought to cultivate or did that just come down to the music industry's desire to label everything?
THE BREW – No it wasn't something we actively sought out or was part of a master plan, but it was quite an active scene, it gave us an introduction to touring and allowed us to start to build a fan base and following.
It gave us some media attention and from this we were able to develop. I agree that the industry has always been to keen to put labels on everything. We never did this, we just play the music and wrote the music that felt right to us and left it to other people to label. Now people label us as either rock, blues rock or psychedelic rock! I hope to God nobody ever labels us as folk!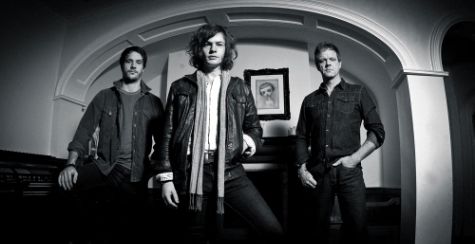 NI ROCKS – There can't be too many bands that feature father and son in the line-up. If it's not a question that you're fed up answering – how did that come about and do you think the close bond has enhanced song writing and live performances?
THE BREW – Well yes we have been asked this question more than once! It basically came about when Kurt took an interest in the drums, We just started jamming together at home and eventually an old friend of mine who played guitar joined us. We started out by saying we'll play one gig a month, now we're doing world Tours!
Maybe there is a greater understanding of each other's playing and of where we are in a song because of the family thing, but then Jason isn't  family and he has the same sixth sense! I think ultimately in any band you end up spending so much time together that you may as well be family and you do develop this uncanny understanding.
NI ROCKS - The new album entitled "Control" was produced by Toby Jepson. How did you end up working with Toby?
THE BREW – Well for this album "Control" we were looking for a new direction aurora live feel. The last albums had great production work done on them, but we wanted to push the boundaries this time. I had been aware of Toby and his recent work with the likes of The Answer, The Virgin Mary's and Saxon etc. He is developing a growing reputation for being a good modern producer. So we decided to get in contact and have a meeting. Instantly we hit it off, he totally got what we were aiming for.
(Check out our album recommendation - http://www.rockradioni.co.uk/back-stage/music-reviews/1437-ni-rocks-recommends-qcontrolq-by-the-brew.html)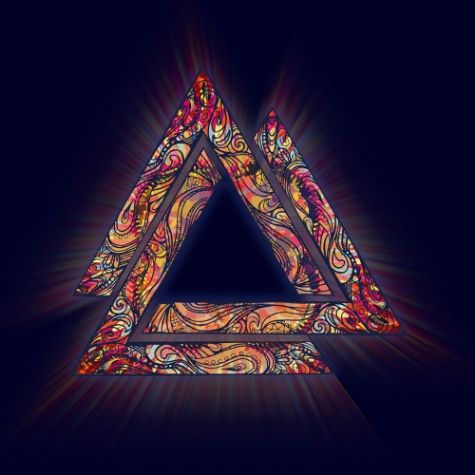 NI ROCKS – How would you compare "Control" to the previous studio albums and EPs that the band has released?
THE BREW - Well with this album we wanted a rawer, more live feel to it. The Brew are known as a live band and have been fortunate enough to receive awards for their live performances in Europe. We wanted as much as possible to capture this live energy in the studio recording. So with Toby and the way he likes to record, live, this was heaven sent for us! We basically played the tracks through and took the best take for the album.  The same went for the guitar solos and the vocals. In fact in places you can even hear the footpedals being switched on and off from Jason!
We also had the luxury of time on our side this time for the recording. Before we had been touring so intensely that recording was done in between gigs and tours and always felt rushed. We put time aside just to lock ourselves away in the studio and rehearse the new ideas and songs. Toby was involved also in the pre-recording production sessions which helped immensely. So basically when we hit the studio we all knew exactly where we were, not having to make snap rushed decisions on the fly, we could concentrate on the performance of the song and its interpretation we think it shows.
NI ROCKS – I have to say I was a bit perplexed when I first saw the track names on the new album. Who came up with the idea of linking all the track names to the buttons on a remote control?
THE BREW – Well that was me, when I looked at the lyrics for the songs I noticed a similar theme running through them. Looking at your life in the past in the present in the future and how it shaped your life right now. It would be great to hold a moment and hang onto it if it were possible. The idea just came to me! I would love to say it was an idea I had for the last 10 years and only now had the confidence to announce it to the band! But that is not the case. The idea popped into my head and I was really excited by it and the potential title "control." So I put it to the lads and they instantly bought into it! I have been asked if it is a concept album, but no it's not, to me a concept album is something like "Tommy" by The Who. This is an album with a common theme if you like, but each track standing up in its own right without  having to be heard in the context of the album.
NI ROCKS – You've toured extensively around mainland Europe and have another month-long tour coming up in March. How would you compare the European music scene to that in the UK?
THE BREW – Well it seems to us that in Europe people are still very much supporting live music and the arts. They are giving new bands and established bands the same respect. What I mean is they are checking out new bands and are prepared to pay for it, as well as going to see the bands they have grown up with. This means that new bands out there can earn some kind of a living whilst developing. I think it used to be like this in the UK many years ago. People were excited by going and checking out the underground bands and were quite happy to pay a few pound to see them. In the UK I think a large majority of people have forgotten how different it is to see music and the arts live!
It is so much more real than watching it in front of a computer screen. Even bands that you may not necessarily like, when seen live, can appeal to a different sense. Maybe the UK has been swamped with too much live music, I don't really know, but the music scene in Europe is very, very buoyant with everyone out there.
NI ROCKS – If I'm not mistaken, the gig in The Diamond Rock Club on 10th May will be your first show in Northern Ireland? Have you just not had the right offer before and what have you heard about the experience of playing here?
THE BREW – Well I think for us it's been a case of we have been so busy in Europe for the last seven or eight years. Now we have the opportunity to tour the UK timewise we're really excited about it. Northern Ireland and Ireland has always been on our radar. I think if the people are anything to go by, we are in for a great time!
NI ROCKS -  What have your own personal highlights been from the past 8+ years?
THE BREW – The Rockpalast  show in 2009 with Joe Bonamassa where he refused to have his show sent out live. The producers televised the whole of our set! It was a major turning point for us. Touring with ZZ Top and Lynyrd Skynyrd were great times, and basically watching the band steadily grow, it's been an Amazing experience.
NI ROCKS – With the extensive touring schedule over the years you must have had your fair share of dramas. Any funny stories that you can share?
THE BREW – Well there was the one time we were making a mad dash from Spain to get up to Calais for our crossing. We had to cross the Pyrenees in thick snow at 3am on a totally remote back road, high in the mountains, it was scary as hell!  We eventually ended up at the only tunnel crossing a section of the mountains to find it closed. Faced with a 12 hour diversion! We decided to move the barriers and go through the tunnel. We were met head on with a sole lonely French security worker who totally understood our position, explained in our pigeon French, and then proceeded to guided us through the roadworks and collapsed tunnel! We made the crossing!
I do also recall one time finding my son, Kurt, the drummer, (as it always is the drummer!) perched on a window ledge three stories up in a hotel. Thinking it was hilarious as we walked in the room to discover him, honestly I didn't see the funny side of that! And we've had our fair share of trying to force bed mattresses out of hotel windows, Who said rock 'n' roll was dead!
There are of course many other stories we could share, of times we have had and famous artists we have played alongside. But I'm not sure that we could afford the lawsuits.
NI ROCKS – The new album is released this month of course, followed by a European tour in March. Other than the gig here on 10th May what other plans do you have for the remainder of 2014?
THE BREW –  Well of course after May it will be the start of the festival season which will see us across Europe. In July in Germany, we have a great festival lined up with Joe Bonamassa,  Satriani, Bernie Marsden and us, which should be a real great event, In the fall we have tours of Germany, Spain and Europe to catch up on the cities we are unable to do right now. Plus we are looking at putting together some more UK dates. So as ever, the rest of the year will see The Brew on the road.
NI ROCKS – A few general questions just to finish with. Any bands you've discovered recently that you would recommend to us?
THE BREW – Some old and some new like, the Datsuns, the Stone Roses, Tame Impala, Cloud Control, quite honestly this list is endless and ever expanding.
NI ROCKS – You must spend a lot of time travelling, and I don't know if you all listen to similar music, but what 5 artists would we be likely to find on your iPods if we hit shuffle?
THE BREW – The Who, Pink Floyd, Hendrix, Led Zeppelin, CSNY
NI ROCKS – I imagine there might be a bit of variation depending on who answers, but can you recall the first album you bought and first gig you went to?
THE BREW – Tim - Pink Floyd "Relics"  and "Led Zep 2" -  I bought them at the same time! Gig - Robin Trower on his "Bridge of Sighs" tour
Jase - Album The Shadows "20 Golden Greats",  gig - BB King
Kurt - Album S Club 7! Dare I admit to that!? Gig Deep Purple
NI ROCKS – Thanks very much for answering our questions. Good luck with the new album and European tour and I hope to catch up with you when you play the Diamond Rock Club in May.
Find out more about The Brew at http://www.the-brew.net/ or https://www.facebook.com/thebrewofficial
Check out NI Rocks on Facebook – www.facebook.com/NIRocks or Twitter - www.twitter.com/NIrelandRocks