NI ROCKS interview with VENREZ
Venrez are a band that formed in Los Angeles in 2010 after some well established musicians came together almost by chance. The band toured extensively, including dates in Europe and released their first album "Sell The Lie" to great reviews. By 2012 the band was supporting rock legends Alice Cooper and Slash on tour. Their second album "American Illusion" was released earlier this year and it was recently announced that Venrez would be supporting Buckcherry and Hardcore Superstar on tour across Europe. This includes gigs in The Limelight in Belfast on 27th November and Academy in Dublin on 29th November.
The band consists of Steven Berez (or Ven) on vocals, Jason Womack on lead guitars & vocal, Alex Kane on guitar, Michael Bradford on bass and Ed Davis on drums. Lead singer Ven answered some questions for us recently.
(Check out an interview with Buckcherry front-man Josh Todd posted recently too - http://www.rockradioni.co.uk/interviews/1285-ni-rocks-interview-with-josh-todd-from-buckcherry.html)
NI ROCKS – Thanks for taking some time to answer a few questions for Rock Radio NI. It's just recently been announced that you'll be supporting Buckcherry and Hardcore Superstar on tour in Europe in November. That includes the dates in Belfast and Dublin. You've toured Europe before, but will this be the first trip to Northern Ireland / Ireland?
VENREZ – Yes, we have toured the UK & Europe twice before but never Ireland. I am so excited about going to Ireland to play that i believe there are no words in any language on earth to describe it.  I have dreamed about it for years.
NI ROCKS – The band formed a few years ago in LA. How did you get together and what musical influences does the band have?
VENREZ – It was a bit of an accident how the band formed.  My room mate was building a tiki bar on our Hollywood Hills apartment sun deck.  One of the crew he enlisted was Jason Womack, formerly the bass player for Juliette Lewis and The Licks. Jason is a genius, plays guitar with us, writes all the music and produces Venrez.  We hit it off right away and i feel have become a powerful song writing team.  The musical influences are primarily The Jesus and Mary Chain and all the bands influenced by them along with Tool.  Jason has added kind of a 70's meets 2013 fresh beat to it.
NI ROCKS – Tell us a little about the early years of the band. Those included some European tour dates. What are the main memories from those days?
VENREZ – Our first two tours were to Europe.  Nov/Dec 2010 and June/July 2011.  The main memory of the first one was the worst winter in 50 years in Europe. We were frozen the entire tour and I broke my nose at the gig in Paris in a freak accident and had to sing the last 6 shows of the tour with severe bronchitis and a broken nose.  The second tour was amazing cause we had so many fans we made from the first tour and it was so nice to be there in the summer when it was warm.  Our driver was from Ljubljana, Slovenia.  After the last gig in Spain we passed on a gig in Switzerland and went to Ljubljana to play a festival for students our driver had arranged.  After a 18 hour drive from Valencia, Spain we went on stage 2 hours later at 2 am for over 5000 students and they really dug us.   We were told we were the first American band to ever play this festival right before we took the stage.  So we brought it a bit one could say for that gig.  We have waited 2 years for the right tour opportunity to return to the UK and Europe, and this is it.
NI ROCKS – You toured with Alice Cooper in 2012. What were the highlights from that experience and have you any crazy stories to tell?
VENREZ – Well nothing crazy went down on the Alice Cooper tour in 2012.  Everything was first class professional and my band is very professional on all tours.  We were opening for a legend and it was a true honor.  Some highlights were we had not even met Alice after the first 4 shows.  We killed it pretty good at the show in Kansas City, Missouri the night before. I was back stage in St. Louis about 5 minutes before we were going on.  My band was on stage getting ready, except for Michael Bradford, my bassist.  Alice had just arrived with his entourage, came right in my dressing room.  I remember thinking to myself damn he is actually coming over to talk to me.  He put his hand out to me to shake and hands, then said to me "you guys are great every night".  I think my jaw dropped.  The next show was for over 20,000 fans at the Burlington, Iowa river festival.  Alice made special arrangements to join us on our tour bus after his set.  He is an amazing person and one of the legends of rock. That tour was very special and i will never forget all the moments from it.
NI ROCKS – It would be fair to say that 2013 has been a big year for the band with the tour with Slash, the new album "American Illusion" and now the tour with Buckcherry and Hardcore Superstar. Tell us a little about the album – where it was recorded and who you worked with.
VENREZ – Well after we recorded our last album "Sell The Lie",  Jason and i were discussing picking up our own gear.  Its so brutal being in a studio situation from noon to midnight day after day after day.  You are a zombie after the first week.  We were fortunate to pick up our own studio gear and recorded "American Illusion" in the comfort of my house. We did continue our practice of recording live, but it was done over 4 months  in a much more relaxed and less stressful environment. Jason produced the music and my vocals for this new release.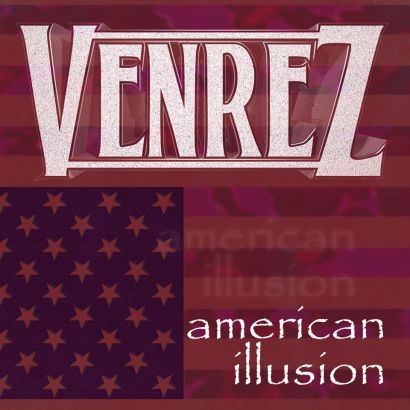 NI ROCKS – How would you compare "American Illusion" to the debut album "Sell The Lie" released in 2012 which was recorded live.
VENREZ – Well there is a big difference in respect to this fact.  We were new together when we recorded "Sell The Lie".  A group of talented guys making their first album together.  "American Illusion" comes after 6 tours and is our first record as a cohesive band.
NI ROCKS -  The first video from "American Illusion" was for the track "Unforeseen" Why that track and who did you work with on the video?
VENREZ – Well i wanted the first single and video to be of the song "Sanctity".  That will release on October 26th as our second single and music video from "American Illusion".  My dear friend Christopher Coppola  who is actor Nicholas Cage's brother, directed it.  His busy schedule did not allow for us to film the video in time to release our first music video around the album release campaign.  So we went with "Unforeseen", directed by Ms. Natalie Bible .  I believe it ended up being the right move. Both videos are great and very different.  "Unforeseen" is my favorite song on the album and the band's favorite song to play live. Probably the rockiest song on the record with great guitar riffs.  "Sanctity" is the most commercial song on the album.  Fans have a special treat when the video for "Sanctity" releases.  Christopher created and directed an amazing art piece for that song and video.
Dim lights Embed Embed this video on your site
NI ROCKS – Tell us why fans should turn up early during the Buckcherry / Hardcore Superstar tour to make sure they catch you playing live?
VENREZ – We are a new band on the rise, with world class and tour tough players.  We put on a big time in your face rock show and in my opinion we are a very fresh and new sound.
NI ROCKS – Will you be taking time after your set to mingle with the crowd and meet the fans?
VENREZ – I always do by going to our merch booth after our set.  I think its very important to be available to fans.  Without them we have no career.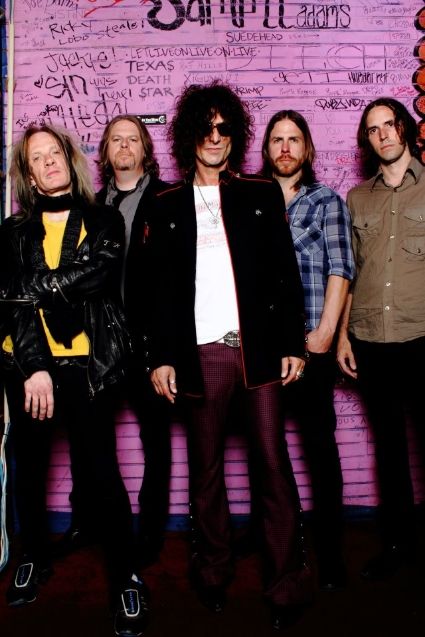 NI ROCKS – A few general questions to finish with. If I was to lift your iPod or whatever and press shuffle what five artists might I hear?
VENREZ – The Doors, The Black Angels, Audioslave, The Verve and The Rolling Stones, but late 60's and 70's period.
NI ROCKS – Do you remember the first album you bought and first gig that you went to?
VENREZ – The first album i bought was "Get Your Ya Ya's Out" by the Stones.  The first rock show i saw was Pink Floyd.
NI ROCKS – If you had the opportunity to be a member of any band over the last forty years which band would you have wanted to be in and why?
VENREZ – The Stones no question or hesitation.  They are THE bad boy band of all time.
NI ROCKS – Finally, when you get to the end of this year and look back how would you hope to sum up the year that the band has had?
VENREZ – The year we released our first record as a true band of brothers, returned to the UK & Europe on a great tour, and a year we opened for two legends.  Alice Cooper and Slash. Without doubt the most satisfying year since the band started our journey.
NI ROCKS – Thanks again for taking some time to answer a few questions for Rock Radio NI. I look forward to seeing you in Belfast and Dublin in November.
For more on Venrez check out http://venreztheband.com
Or follow Venrez on Facebook https://www.facebook.com/venrez or Twitter https://twitter.com/venrez21
Check out NI Rocks on Facebook – www.facebook.com/NIRocks or Twitter - www.twitter.com/NIrelandRocks
Last Updated (Sunday, 24 November 2013 23:14)