NI ROCKS Recommends "Fight And Flight" by TEQUILA MOCKINGBYRD
The excellent album "Fight and Flight" was released by Australian band Tequila Mockingbyrd in their home country last year. It got its official UK release on 24th March via Off Yer Rocka Recordings. The three girls have now moved to the UK and have been really busy gigging over the past months, recently finishing off a tour with Bonafide. I played the track "I Smell Rock n Roll" on the Friday NI Rocks Show on 17th March and "Half of the Man" on the Show on 31st March.
The band formed in 2012 and features Estelle Artois on lead vocals and guitar, Jess Reilly on bass and Josie O'Toole on drums. The standard version of the album has 13 tracks and has that full throttle, in your face quality that we've come to expect from Aussie rockers.
There aren't any tracks on the album that I don't like loads, but if I had to pick favourites I'd go for "I Smell Rock n Roll", "Never Go Home", "Half of the Man", "So Not Me", "Everyone Down" and their cover of The Ramones "Somebody Put Something In My Drink". And I gotta say I love the lyrics for "Why Are We Still Friends".
We ran a story about the band and their video for "Never Go Home" on the Rock Radio NI website back in February - http://www.rockradioni.co.uk/news/general-rock-news/3081-news-update-new-video-from-teqyuka.html
Dim lights Embed Embed this video on your site
About "NI Rocks Recommends"
The simple idea behind "NI Rocks Recommends" is to acknowledge and promote some of the great music being submitted to Rock Radio NI. I'll not be giving marks or ratings or analyzing the tracks in great detail; just telling you something about the artist and the album. It's a personal recommendation to go check something out, not a traditional "review"!
My musical tastes cover most things rock; from the not too melodic to the not too heavy. The albums that I'll be recommending are those that you'll hear me playing tracks from on my shows on Rock Radio NI.
Check out NI Rocks on Facebook – www.facebook.com/NIRocks or Twitter - www.twitter.com/NIrelandRocks
Dim lights Embed Embed this video on your site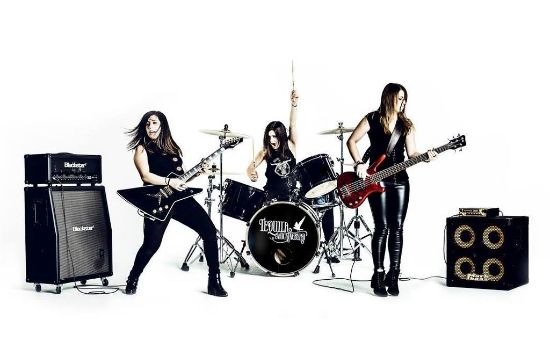 Dim lights Embed Embed this video on your site