NI ROCKS Recommends "Phantom 5" by PHANTOM 5
The Bonfire album "Point Blank" was probably one of my favourite albums of the late 80's / early 90's and a copy of it, on a TDK D90, was a constant feature in my cars until I got my first cd-player equipped car about 10 years ago! So reading that former Bonfire vocalist Claus Lessman is part of Phantom 5 and that their debut self-titled album is reminiscent of "Point Blank"; this was one that I was keen to check out. The album "Phantom 5" was released by Frontiers Music on 13th May. The track "All The Way" was included on the Friday NI Rocks Show on 27th May.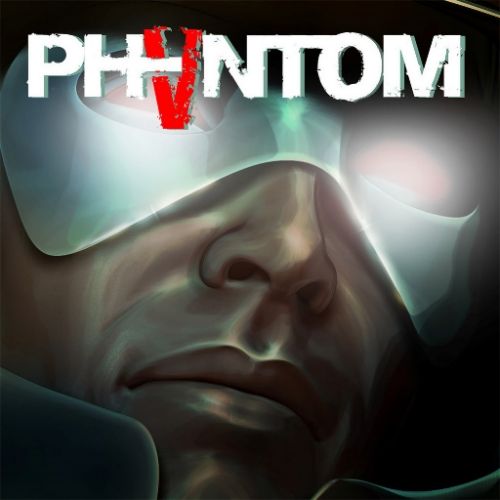 Claus Lessman left Bonfire in early 2015 following a fall-out with founding member, guitarist Hans Ziller. He and Michael Voss (from Mad Max and Casanova) later approached Frontiers Music about recording an album and it was decided that they'd bring together some other names from the melodic hard rock scene in Germany to form a new band. The result was Phantom 5 which features Lessman on lead vocals, Voss on guitar and vocals, Robby Boebel (Frontline) on guitars, Francis Buchholz (Scorpions) on bass and Axel Kruse (Jaded Heart) on drums.
There are 11 tracks on this debut album and they all deliver on that expectation I had after reading the press release. Voss stated that "it is a driving monster with huge walls of guitars, powerful soaking drums and fine catchy melodies….we took a trip back into the world of the eighties".
I managed to reduce my list of favourites down to six – "All The Way", "Someday", "Renegade", "Since You're Gone", "They Won't Come Back" and "Why".
There's a recommendation for Mad Max's latest release on the website - http://www.rockradioni.co.uk/back-stage/music-reviews/2188-ni-rocks-recommends-qthunder-storm-a-passionq-by-mad-max.html
Dim lights Embed Embed this video on your site
About "NI Rocks Recommends"
The simple idea behind "NI Rocks Recommends" is to acknowledge and promote some of the great music being submitted to Rock Radio NI. I'll not be giving marks or ratings or analyzing the tracks in great detail; just telling you something about the artist and the album. It's a personal recommendation to go check something out, not a traditional "review"!
My musical tastes cover most things rock; from the not too melodic to the not too heavy. The albums that I'll be recommending are merely those that I would buy myself and which you'll be hearing played on my shows on Rock Radio NI.
Check out NI Rocks on Facebook – www.facebook.com/NIRocks or Twitter - www.twitter.com/NIrelandRocks