NEWS UPDATE - New album from MARK SLAUGHTER
Slaughter frontman Mark Slaughter to release his new solo album "Halfway There" in Japan via Universal Music on May 10, 2017 and in Europe and the USA via EMP Label Group on May 26, 2017. (Press Release via Rock n Growl Promotions).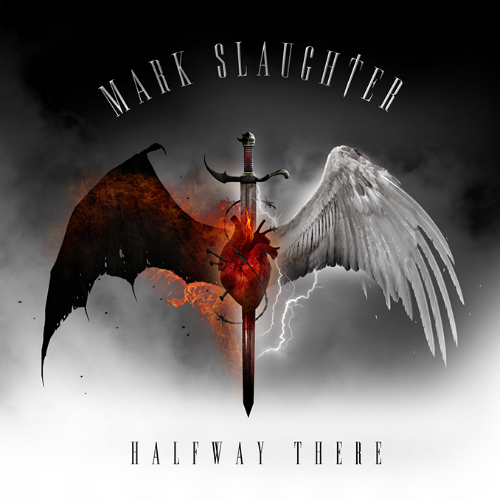 Says Slaughter: "We have been dropping hints for a while, but it is official. I have signed a deal with EMP Label Group, the record label owned by my good friend David Ellefson of Megadeth, who will release my new solo record Halfway There on May 26th in the US and Europe!! I'm so proud of this record, and can't wait for everyone to hear it!"
If you pre-order "Halfway There" on CD or limited-edition vinyl LP on empmerch.com, you will get a free immediate download of  the song"Hey You". Also, the first 200 pre-orders will be signed. You can pre-order the album - http://empmerch.com/?submit=&s=Mark+Slaughter&post_type=product
Tracklist:
1. HEY YOU
2. DEVOTED
3. SUPERNATURAL
4. HALFWAY THERE
5. FOREVERMORE
6. CONSPIRACY
7. RECKLESS
8. DISPOSABLE
9. TURN IT
10. NOT HERE
Mark was my guest on the Friday NI Rocks Show in June 2015 following the release of his previous solo album "Reflections in a Rear View Mirror" - http://www.rockradioni.co.uk/interviews/2017-ni-rocks-interview-with-mark-slaughter.html
www.facebook.com/markslaughterofficial
Dim lights Embed Embed this video on your site
Last Updated (Saturday, 15 April 2017 21:31)