NI ROCKS Interview with DEVILSKIN
The first track that I ever heard from New Zealand band Devilskin was "Little Pills" sometime around 2013/14 and it was one of those tunes you love instantly. I've followed the band since then and was delighted to find out that they'd been added as support for the Airbourne gigs in Dublin and Belfast in June 2017. I arranged to meet with the band to record an interview when they arrived at The Limelight for the gig on 7th June. I chatted with "Nail", Paul and Nic about the band's two albums ("We Rise" from 2014 and "Be Like The River" from 2016), touring, future plans and more.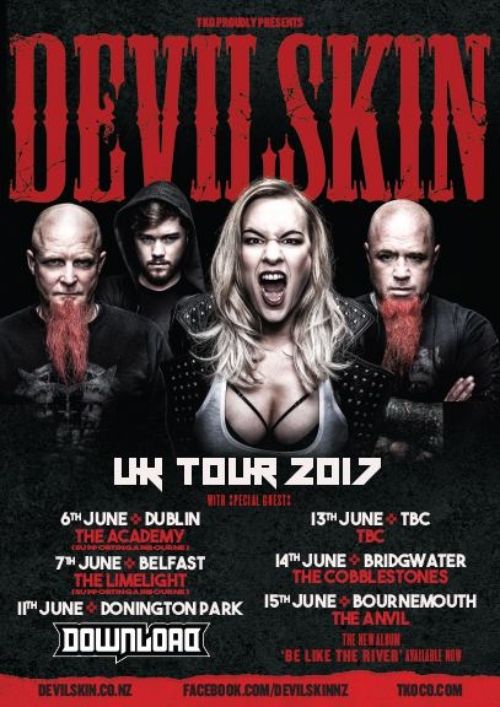 The interview is included on the Friday NI Rocks Show that was uploaded on 8th June, along with an interview with Ryan O'Keeffe from Airbourne. That Show is available now from the On Demand Player or as a podcast on iTunes - http://www.rockradioni.co.uk/hosts/ni-rocks-friday-rock-show.html
Check out the band's website - https://devilskin.co.nz/
The interview will be transcribed and posted here later.
Dim lights Embed Embed this video on your site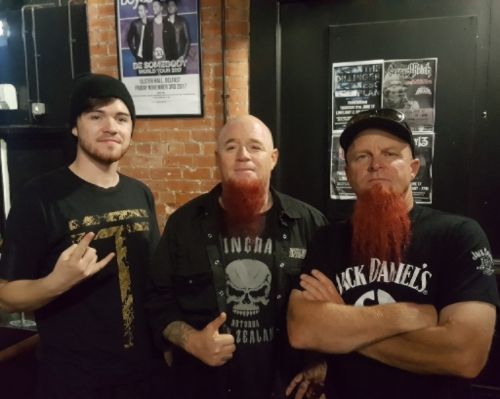 Dim lights Embed Embed this video on your site
Friday NI Rocks Show 9th June 2017 (Uploaded on 8th June)
SCREAMING EAGLES – Save Me
DEVILSKIN – Little Pills
Interview with DEVILSKIN Part 1 (4 min)
DEVILSKIN – House 13
Interview with DEVILSKIN Part 2 (6 min)
DEVILSKIN – Voices
Interview with DEVILSKIN Part 1 (7 min)
DEVILSKIN – Limbs
JORN – Hammered to the Cross (The Business)
BLACKWATER CONSPIRACY – Hanging Tree
THE FERRYMEN – Ferryman
KINGS OF THE SUN – Playin to the Heavens
AIRBOURNE – Down on You
Interview with Ryan from AIRBOURNE Part 1 (4min)
AIRBOURNE – It's All For Rock n Roll
Interview with Ryan from AIRBOURNE Part 2 (4.5min)
AIRBOURNE – I'm Going to Hell For This
Interview with Ryan from AIRBOURNE Part 3 (4.min)
AIRBOURNE – Breakin Outta Hell
PALACE OF THE KING – No Chance In Hell
MOTORHEAD – Iron Horse/Born to Lose (Live)
Last Updated (Friday, 09 June 2017 22:07)