NI ROCKS Interview with SISTER SIN
Swedish band Sister Sin released their new album "Black Lotus" in October. The band have now released five albums since forming in 2002 and have toured extensively building up a considerable fan base in many countries. The current line-up includes Liv Jagrell on vocals, Jimmy Hiltula on guitar, Dave Sundberg on drums and Strandh on bass. We linked up with the band through their label Victory Records to get a few questions answered by Jimmy. During this time it was announced that Sister Sin would be supporting U.D.O. on tour in Europe between March and May 2015. This includes two dates in the UK.
NI ROCKS – Thanks for taking some time to answer a few questions for Rock Radio NI.
Your latest album "Black Lotus" was released at the end of October. Can you tell us a little about where the album was recorded and who you worked during the recording / production?
SISTER SIN – The album was recorded at Leon Music in Karlstad, Sweden. We had producers Rikard Löfgren and Gustav Ydenius working with us. They were absolutely tremendous to work with and brought so much to the table in arranging and in general ideas and directions on the songs. We couldn't have better guys to work with on this one.
NI ROCKS – This is your fourth release through Victory Records in the USA. How important has that link with Victory Records been to the continued success of the band?
SISTER SIN – I would say absolutely crucial. VR has really pushed the band hard in the US ever since we released our first album back in 2008. For every release we have grown more and more and this is thanks to the foundation VR has built for us. We are very pleased at the moment.
NI ROCKS – How would you compare "Black Lotus" to your previous releases?
SISTER SIN – We have naturally grown into what became "Black Lotus". You could say that the album is a more mature version of Sister Sin. We really stepped out of our comfort zone this time as we introduced strings in many songs as well as acoustic guitars, and different percussion stuff. The songwriting was more bold than before, more guitar driven songs and also a big variety in tempos throughout the album.
NI ROCKS – The first single and video from the album was "Chaos Royal". Is that your favourite track on "Black Lotus"? Any thoughts on what the second release might be?
SISTER SIN – "Chaos Royale" is a great track and really sums up our sound. All the key elements are there that defines Sister Sin. So it was a pretty easy choice to put this one out as a first single. I think our fans immediately recognized the typical sound, yet fresh and exciting.
Dim lights Embed Embed this video on your site
NI ROCKS – Your first album "Dance of the Wicked" was originally released back in 2003. It was reissued last year, a decade later. Was there a reason that a re-release was delayed for 10 years and how much input did you have to the decision to re-release it?
SISTER SIN ––Actually this was not our choice at all. VR bought the rights to that album and decided to re-release it. We were more comfortable with that album resting in its grave. "Dance of the Wicked" is so far away from how we sound today and does not represent us at all. I think people get the wrong idea if this is what they hear the first time from Sister Sin.
NI ROCKS – The band of course has a successful single called "Rock n Roll" in 2011 featuring Doro Pesch. I'm sure you've been asked many times, but how did that come about and what was it like working with Doro?
SISTER SIN – At that time we felt we wanted to do something in between albums to push the band further. So we decided on a Motörhead cover, but we needed something more and the idea of having someone doing a duet with Liv came to life. After rehearsing the song in our own style it was obvious that we had to ask the metal queen herself. Happily, she agreed and thought this would be a cool thing since we had done a few shows with Doro previously. It came out just great!
Dim lights Embed Embed this video on your site
NI ROCKS – Is there someone else that you'd really like to work with? Who'd top the list and why?
SISTER SIN – Hard question. I think those kind of collaborations just happens when the time is right and the circumstances reveals themselves so I can't really come up with anyone at the moment we would like to work with.
NI ROCKS – You've just completed another couple of dates in Russia. What's the rock scene like there these days?
SISTER SIN – Russia is wild! We had a great couple of shows this year as well. It's hard to know and get under the surface of the scene there. Most of the time Russia is a bit cut off to the rest of Europe when it comes to metal. But mark my words, they are as metal as one can be! The scene is very well alive and kicking over there.
NI ROCKS – The band has toured with bands such as Lordi and U.D.O. and has played festivals across Europe and North America. Do you have a personal highlight from the past 12 years or so?
SISTER SIN ––I remember when we still recording demos in 2006 and playing shitty weekend shows all the time. Then suddenly we got an opportunity to open up for WASP for a few shows in Germany. That was our first time ever playing outside of Sweden. It was a great experience and it gave us a taste of how touring was. It was exciting and I will keep that feeling with me til the end of my days.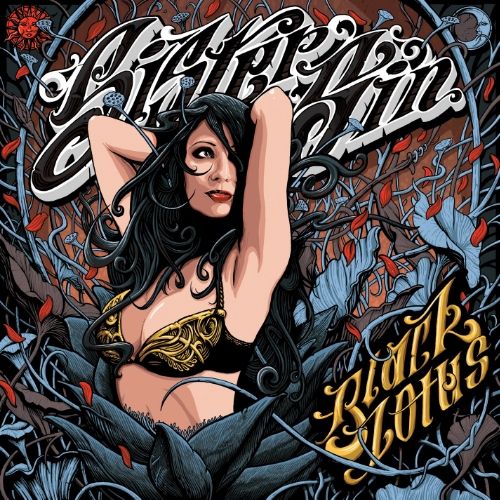 NI ROCKS -  I have a few questions that I like to ask most people that I interview.
Can you remember the first album you bought and first gig that you went to?
SISTER SIN –The first album I ever bought was "Asylum" by Kiss. I was 7 years old and my dad took me to the local record store to get me whatever album I wanted. I remember hearing Kiss on the radio all the time so with that fresh in mind I just took the first Kiss album I could see. I was a pretty late bloomer when it came to concerts. The first one I ever attended was Deicide actually, in Gothenburg. I was 14 and way into death and black metal. It was electrifying and exciting to see these evil dudes pound out the songs I was listening to at home. I even had the guts to ask Glen Benton for an autograph haha, and I got it!!!
NI ROCKS – If I was to take your iPod, phone or whatever and hit shuffle what five artists might I find in your music collection?
SISTER SIN ––Right now you would find Kyng, Machine Head, Yngwie Malmsteen, Pink Floyd and Overkill. Quite a broad variety. I love all kinds of music and genres.
NI ROCKS – Is there a band that you're listening to, have discovered recently or just really like, that you'd recommend to those reading this interview?
SISTER SIN –I recently heard Kyng. I fucking love that band, their new album is class A. Great musicians and heavy as fuck. Check em out!!
NI ROCKS – There are a few tour dates listed on your website for December and January. Are there any more tour dates in the planning stage at the minute and any particular festivals that you'd like to target?
SISTER SIN ––Just a few days ago we announced that we are being Special guests for U.D.O on their upcoming European tour in spring. It's massive and spans over 50 dates. (Dates below). We toured with him back in 2011 and we are so excited to be touring with U.D.O again! As for summer festivals, we are in the works right now, but there is nothing I could confirm at this point.
NI ROCKS – Finally, we're almost at the end of 2014. What would you hope to have accomplished with the band by the time that we get to the end of 2015?
SISTER SIN ––I see 2015 as a busy year for us with as many shows as possible. We want to promote the hell out of this album. We lay out the ground work in 2014 with writing, recording and releasing Black Lotus for what we like the most, namely touring and playing live for our beloved fans!!
NI ROCKS – thanks for taking the time to answer a few questions for us. Best of luck with the album and best wishes for 2015.
SISTER SIN - Thank you very much!!! See ya all out there!!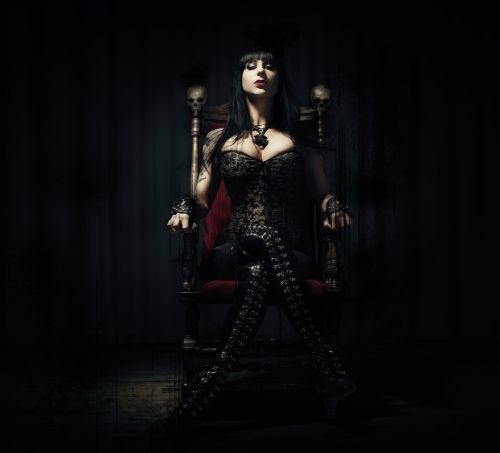 For more information on Sister Sin check out https://www.facebook.com/SisterSin or http://www.sistersin.com/
| | | | |
| --- | --- | --- | --- |
| Dec 19, 2014 | | Örebro | Sweden |
| Dec 20, 2014 | | Varberg | Sweden |
| Jan 08, 2015 | | Chambery | France |
| Jan 09, 2015 | | Hornbach | Switzerland |
| Jan 10, 2015 | | Nancy | France |
| | | Europe | |
| Mar 06, 2015 | | Würzburg | Germany |
| Mar 07, 2015 | | München | Germany |
| Mar 10, 2015 | | Frankfurt | Germany |
| Mar 11, 2015 | | Hamburg | Germany |
| Mar 13, 2015 | | Kiel | Germany |
| Mar 14, 2015 | | Kolding | Denmark |
| Mar 15, 2015 | | Bremen | Germany |
| Mar 18, 2015 | | Bochum | Germany |
| Mar 19, 2015 | | Losheim/Saarland | Germany |
| Mar 20, 2015 | | Andernach | Germany |
| Mar 21, 2015 | | Memmingen | Germany |
| Mar 22, 2015 | | Ludwigsburg | Germany |
| Mar 25, 2015 | | Nürnberg | Germany |
| Mar 26, 2015 | | Berlin | Germany |
| Mar 27, 2015 | | Leipzig | Germany |
| Mar 28, 2015 | | Regensburg | Germany |
| Mar 30, 2015 | | Pratteln | Switzerland |
| Apr 01, 2015 | | Kortrijk | Belgium |
| Apr 03, 2015 | | Nuneaton | United Kingdom |
| Apr 04, 2015 | | London | United Kingdom |
| Apr 05, 2015 | | Vaureal | France |
| Apr 09, 2015 | | Madrid | Spain |
| Apr 10, 2015 | | Valladolid | Spain |
| Apr 11, 2015 | | Pamplona | Spain |
| Apr 12, 2015 | | Barcelona | Spain |
| Apr 16, 2015 | | Valencia | Spain |
| Apr 17, 2015 | | Zaragoza | Spain |
| Apr 23, 2015 | | Stockholm | Sweden |
| Apr 24, 2015 | | Borlänge | Sweden |
| Apr 25, 2015 | | Gothenburg | Sweden |
| Apr 26, 2015 | | Malmö | Sweden |
| Apr 30, 2015 | | Oslo | Norway |
| May 07, 2015 | | Helsinki | Finland |
| May 08, 2015 | | Vaasa | Finland |
| May 09, 2015 | | Lahti | Finland |
Check out NI Rocks on Facebook – www.facebook.com/NIRocks or Twitter - www.twitter.com/NIrelandRocks
Last Updated (Tuesday, 16 December 2014 23:44)