NI ROCKS Recommends "Angels of Mercy - Live in Germany" by PRIMAL FEAR
When I recorded an interview with Mat Sinner back in January 2016, I asked specifically about a live Primal Fear album in the near future. Mat had responded that they hoped to record footage and music during their upcoming tour to support the recent album "Rulebreaker" and that we might see a live album in early 2017 - http://www.rockradioni.co.uk/interviews/2460-ni-rocks-interview-with-mat-sinner-primal-fear-sinner-etc.html - Sure enough, Primal Fear released "Angels of Mercy – Live in Germany" via Frontiers Music on 2nd June. I included the live version of "Rulebreaker" from the album on the Friday NI Rocks Show last week.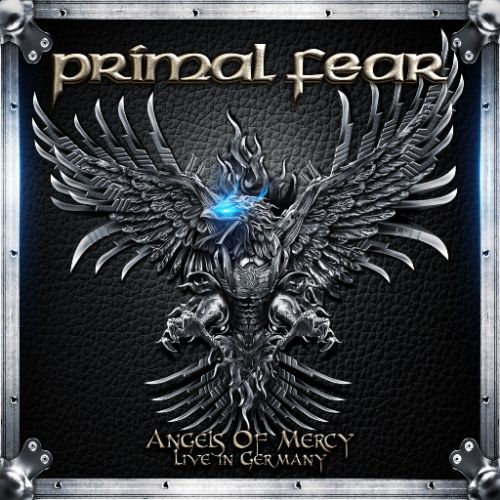 Primal Fear formed back in 1997 and the tour to support the release of "Rulebreaker" turned out to be their most extensive to date. The band commenced the tour in Europe, before playing the USA, Canada, Japan, Australia, and Central and South America before ending with more shows in Europe.
Primal Fear features founding members Ralf Scheepers on vocals, Mat Sinner on bass and Tom Naumann on guitar. Joining them are Alex Beyrodt and Magnus Karlsson on guitar and newest member Francesco Jovino on drums. (Sinner, Beyrodt and Jovino are all part of Jorn's band on his latest album which was also released by Frontiers on 2nd June - http://www.rockradioni.co.uk/back-stage/music-reviews/3154-ni-rocks-recommends-qlife-on-death-roadq-by-jorn.html ).
"Rulebreaker" was the band's 11th studio album. They also released an earlier live album in 2010 and a 'best of' in 2006. "Angels of Mercy – Live in Germany" features 15 tracks.
Dim lights Embed Embed this video on your site
About "NI Rocks Recommends"
The simple idea behind "NI Rocks Recommends" is to acknowledge and promote some of the great music being submitted to Rock Radio NI. I'll not be giving marks or ratings or analyzing the tracks in great detail; just telling you something about the artist and the album. It's a personal recommendation to go check something out, not a traditional "review"!
My musical tastes cover most things rock; from the not too melodic to the not too heavy. The albums that I'll be recommending are those that you'll hear me playing tracks from on my shows on Rock Radio NI.
Check out NI Rocks on Facebook – www.facebook.com/NIRocks or Twitter - www.twitter.com/NIrelandRocks
Dim lights Embed Embed this video on your site