NI ROCKS Recommends "4 On The Floor" by BROKEN TEETH
"4 On The Floor" is the latest album from Texas based band Broken Teeth and their first with the EMP Label Group. It was released on 9th June, with promotion being handled by Rock n Growl. I accidently introduced the band on the Friday NI Rocks Show last week as Australian (I'd written 'Austin based' in my notes and had trouble reading my own writing!), but that may have been a bit Freudian as the band do have a distinctly AC/DC vibe and were once referred to as "A pissed off AC/DC". The track I was introducing on the Show was called "Sinful".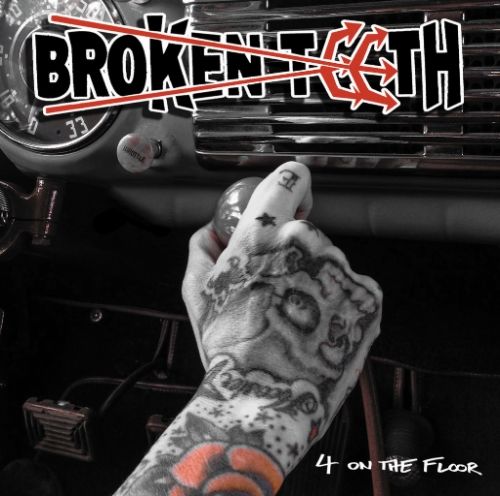 Broken Teeth formed back in 1999 when singer Jason McMaster and guitarist Paul Lidel from Dangerous Toys linked up with drummer Bruce Rivers to start a new project. They added another former (at that stage) Dangerous Toys member, Mike Watson, on bass and also guitarist Jared Tuten before releasing their self-titled album. The band underwent a few line-up changes, but released another 4 studio albums between 2002 and 2015.
The current line-up of the band features Jason McMaster on vocals, Jared Tuten and David Beeson on guitars, Robb Lampman on bass and Bruce Rivers on drums.
There are 10 tracks on the album, including a cover of the Kiss track "Rock Bottom". The band recently released a video for the Lemmy tribute "Never Dead".
Check out the band website - http://brokenteeth.com/
Dim lights Embed Embed this video on your site
About "NI Rocks Recommends"
The simple idea behind "NI Rocks Recommends" is to acknowledge and promote some of the great music being submitted to Rock Radio NI. I'll not be giving marks or ratings or analyzing the tracks in great detail; just telling you something about the artist and the album. It's a personal recommendation to go check something out, not a traditional "review"!
My musical tastes cover most things rock; from the not too melodic to the not too heavy. The albums that I'll be recommending are those that you'll hear me playing tracks from on my shows on Rock Radio NI.
Check out NI Rocks on Facebook – www.facebook.com/NIRocks or Twitter - www.twitter.com/NIrelandRocks
Dim lights Embed Embed this video on your site