NI ROCKS Recommends "Blind Faith" by MEAN STREAK
"Blind Faith" is the fourth album from Swedish band Mean Streak and it was released on 2nd June via Rock of Angels Records (ROAR). Promotion is being handled by our friends at Rock n Growl. The Swedish metal band formed back in 2008 and released albums in 2009, 2011and 2013, so this one is a little over-due! I played the track "Caught in the Crossfire" on the Friday NI Rocks Show uploaded on 11th May and "Settle the Score" is included on the Show being uploaded this week.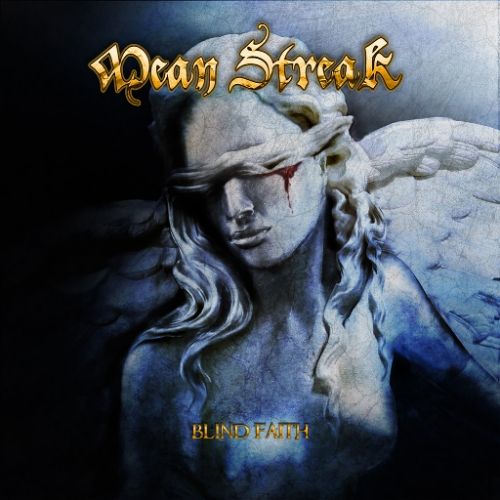 Mean Streak are Peter Andersson on bass, Andy LeGuerin on lead vocals and guitar, Thomas "PLEC" Johansson on guitars and Jonas Källsbäck on drums.
Writing for the latest album started in February 2015 in Spain and the band entered Panic Room Studios in Sweden during December of that year. Mixing waited until October 2016 and was undertaken by produced Max Norman who has worked with Ozzy Osbourne, Megadeth, Y&T and Lynch Mob.
There are 11 tracks on the European release whilst the Japanese version contains an extra track.
Check out the band on Facebook - https://www.facebook.com/Mean-Streak-131719915358/
Dim lights Embed Embed this video on your site
About "NI Rocks Recommends"
The simple idea behind "NI Rocks Recommends" is to acknowledge and promote some of the great music being submitted to Rock Radio NI. I'll not be giving marks or ratings or analyzing the tracks in great detail; just telling you something about the artist and the album. It's a personal recommendation to go check something out, not a traditional "review"!
My musical tastes cover most things rock; from the not too melodic to the not too heavy. The albums that I'll be recommending are those that you'll hear me playing tracks from on my shows on Rock Radio NI.
Check out NI Rocks on Facebook – www.facebook.com/NIRocks or Twitter - www.twitter.com/NIrelandRocks
Dim lights Embed Embed this video on your site