NI ROCKS Recommends "Seismic Shifter" by BALEFUL CREED
Local band Baleful Creed released their excellent second album "Seismic Shifter" on 6th June. The band has been extremely popular on the local rock / metal scene for a number of years and their tracks regularly appear on Rock Radio NI. (In fact Baleful Creed appeared in the list of Top 10 most featured artists during the first six years of broadcasting the Friday NI Rocks Show). More recently, they've been getting some much deserved recognition on the wider national and international scene.  With the release of "Seismic Shifter" that recognition is sure to grow. I've played the track "God's Fear" a number of times on the Friday NI Rocks Show over the past few weeks and now that the album is available you can expect to hear more in the future!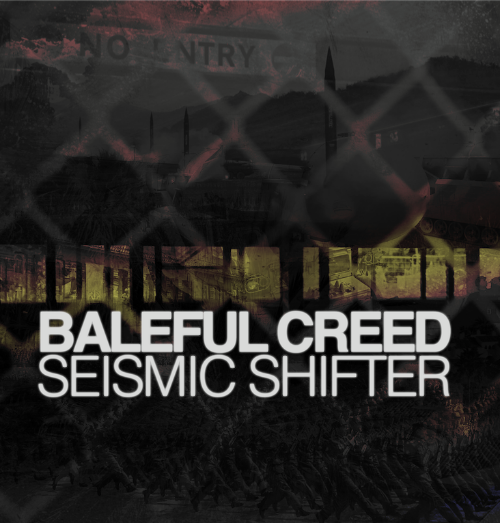 Baleful Creed formed in 2009 and released three EPs digitally between 2011 and 2012. Their debut self-titled album in 2013 was actually a remixed and remastered combination of the last two EPs – "Buried Beneath" and "III".
"Seismic Shifter" provides fans with ten excellent, brand new tracks and it can be purchased here – http://balefulcreed.bigcartel.com/
The band's sound is heavily influenced by the guitar playing of founding members John Allen and Fin Finlay, with the latter also providing Baleful Creed's very distinctive vocals. The band saw a change in the long established rhythm section in 2014 with the arrival of Davy Greer on bass and Dave Jeffers on drums.
Check out the band's Facebook page for more info - https://www.facebook.com/BalefulCreed/
Dim lights Embed Embed this video on your site
About "NI Rocks Recommends"
The simple idea behind "NI Rocks Recommends" is to acknowledge and promote some of the great music being submitted to Rock Radio NI. I'll not be giving marks or ratings or analyzing the tracks in great detail; just telling you something about the artist and the album. It's a personal recommendation to go check something out, not a traditional "review"!
My musical tastes cover most things rock; from the not too melodic to the not too heavy. The albums that I'll be recommending are those that you'll hear me playing tracks from on my shows on Rock Radio NI.
Check out NI Rocks on Facebook – www.facebook.com/NIRocks or Twitter - www.twitter.com/NIrelandRocks
Dim lights Embed Embed this video on your site