NI ROCKS Recommends "Raised on Rock" by STORMBURST
"Raised on Rock" is the debut album from Swedish melodic hard rock band Stormburst. The band formed in 2014 and recorded the album earlier this year. It was released on 26th May via AOR Heaven and is well worth checking out. I'll be featuring some tracks from the album on the Friday NI Rocks Show and NI Rocks A-Z Show over the next few weeks.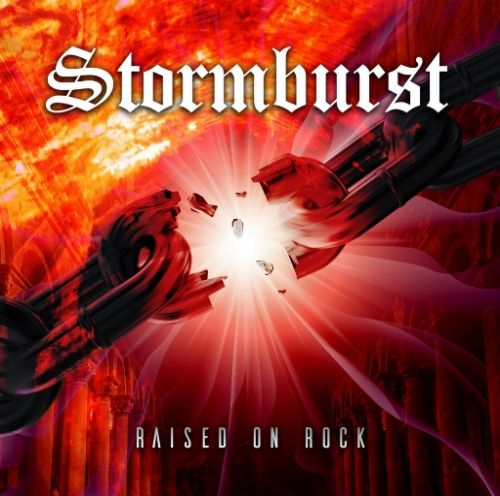 As I've said many times, I'm not a big fan of melodic rock that is too melodic! To be honest, at first I thought this album might fall into that category but after a slow-ish intro it definitely starts to rock!
There are 14 tracks on the album and my favourites would be the heavier tunes – "Under The Gun", "Show Me A Sign", "Give Me", "Chains of Darkness", "Never Too Late", "Lay Your Love On Me" and "Lost and Blue".
Stormburst are Lars-Åke"Plåtis" Nilsson on vocals, Thomas Hansson on guitar, Kent Jansson on bass, Peter "Zeke" Ytterberg on drums and Peter Östling on keyboards.
Check out the band's website - http://www.stormburst.se/
Dim lights Embed Embed this video on your site
About "NI Rocks Recommends"
The simple idea behind "NI Rocks Recommends" is to acknowledge and promote some of the great music being submitted to Rock Radio NI. I'll not be giving marks or ratings or analyzing the tracks in great detail; just telling you something about the artist and the album. It's a personal recommendation to go check something out, not a traditional "review"!
My musical tastes cover most things rock; from the not too melodic to the not too heavy. The albums that I'll be recommending are those that you'll hear me playing tracks from on my shows on Rock Radio NI.
Check out NI Rocks on Facebook – www.facebook.com/NIRocks or Twitter - www.twitter.com/NIrelandRocks