NI ROCKS Recommends "Trading Souls" by EMPIRE
German guitarist Rolf Munkes and his band Empire released 4 albums between 2001 and 2007 with a host of musical guests. The Pride & Joy label is in the process of re-releasing all four albums – possibly ahead of something new from the band. The first album re-released on 24th February, was the debut "Hypnotica" from 2001and I played the track "Fool In Love" from that album on the Friday NI Rocks Show back in January and "Bad, Bad Boy" in February. Empire's second album "Trading Souls" was re-released on 26th May and I featured the track "One in a Million" on the Show on 12th May.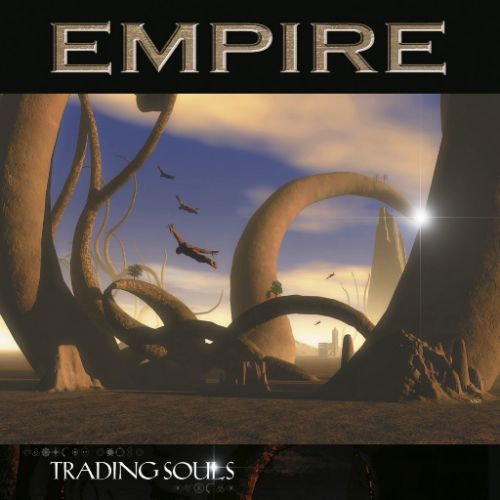 On "Hypnotica" the vocals had been provided by American singers Mark Boals and Lance King. The other musicians were Neil Murray on bass, Gerald Klos and Anders Johansson on drums, Don Airey on keyboards and Rolf Munkes on guitar. On "Trading Souls" former Black Sabbath singer Tony Martin took over on vocals.
I missed out on the Empire releases first time around, but have really enjoyed listening to the tracks recently and look forward not only to the next two re-releases ("The Rave Ride" and "Chasing Shadows") but hopefully to some new material.
There are 10 tracks on "Trading Souls". My own favourites would be "One In A Million", "Pay Back Time", "You", "Perfect Singularity", "Wherever You Go" and "Comin' Home".
About "NI Rocks Recommends"
The simple idea behind "NI Rocks Recommends" is to acknowledge and promote some of the great music being submitted to Rock Radio NI. I'll not be giving marks or ratings or analyzing the tracks in great detail; just telling you something about the artist and the album. It's a personal recommendation to go check something out, not a traditional "review"!
My musical tastes cover most things rock; from the not too melodic to the not too heavy. The albums that I'll be recommending are those that you'll hear me playing tracks from on my shows on Rock Radio NI.
Check out NI Rocks on Facebook – www.facebook.com/NIRocks or Twitter - www.twitter.com/NIrelandRocks
Last Updated (Sunday, 11 June 2017 21:45)