NI ROCKS Recommends "Halfway There" by MARK SLAUGHTER
Mark Slaughter hadn't released a new album for 15 years prior to the release of his solo album "Reflections in a Rear View Mirror" in 2015. Thankfully we've only had to wait two years for a follow up! "Halfway There" was released through the EMP Label Group on 26th May and the Slaughter frontman has delivered another excellent album. I included the track "Hey You" on the Friday NI Rocks Show uploaded on 11th May and "Devoted" on the Show uploaded on 24th May.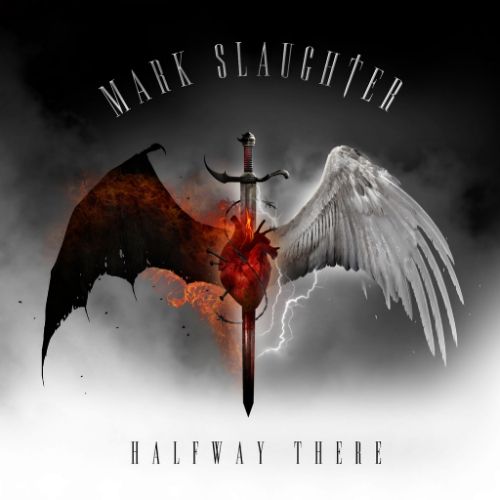 I recorded an interview with Mark Slaughter for the Friday NI Rocks Show back in June 2015, after the release of the last solo album, and he had said at that time that he was writing more songs -http://www.rockradioni.co.uk/interviews/2017-ni-rocks-interview-with-mark-slaughter.html . The end product of that is "Halfway There" which he produced and engineered himself; as well as writing all the songs and playing many of the instruments! The previous album had been released in the UK and Europe through Escape Music, but Mark has now signed with the EMP Label Group established by Megadeth's David Ellefson.
There are ten tracks on the album. My own personal favourites would be "Hey You", "Devoted", "Supernatural", "Conspiracy" and "Turn It".
Check out Mark Slaughter's website at http://www.markslaughter.com/
Dim lights Embed Embed this video on your site
About "NI Rocks Recommends"
The simple idea behind "NI Rocks Recommends" is to acknowledge and promote some of the great music being submitted to Rock Radio NI. I'll not be giving marks or ratings or analyzing the tracks in great detail; just telling you something about the artist and the album. It's a personal recommendation to go check something out, not a traditional "review"!
My musical tastes cover most things rock; from the not too melodic to the not too heavy. The albums that I'll be recommending are those that you'll hear me playing tracks from on my shows on Rock Radio NI.
Check out NI Rocks on Facebook – www.facebook.com/NIRocks or Twitter - www.twitter.com/NIrelandRocks
Dim lights Embed Embed this video on your site