NI ROCKS Recommends "Secrets and Lies" by SHADOWMAN
FM frontman Steve Overland is involved in a number of other bands and when I recorded an interview with him to coincide with the release of a new Overland album back in February 2014 he mentioned that the songs were written for the next Shadowman album and that he just needed to get the band members together to record them. Over three years later, that fifth Shadowman album is finally available and definitely one to check out! "Secrets and Lies" was released via Escape Music on 19th May. I played the title track on the Friday NI Rocks Show on 12th May and "Be True To Yourself" on the Show this week.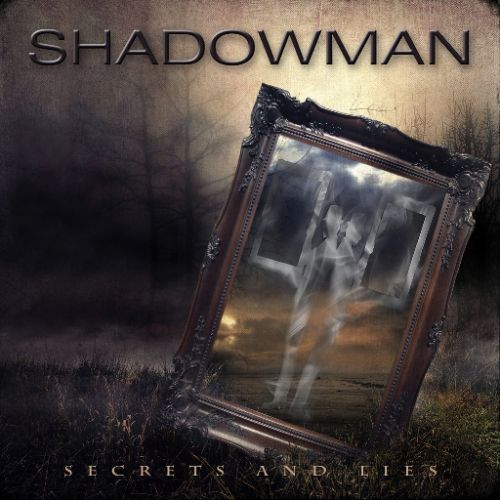 Shadowman are Steve Overland on vocals, Steve Morris on guitars and keyboards, Harry James on drums and Chris Childs on bass. As Steve Overland had implied back in 2014 the problem with having a band full of such prolific artists is being able to get them together to record or tour! Just to emphasise that - this is the second album recommendation that I've posted in the last few days on which Harry James plays drums – and neither of them were his higher profile bands Thunder or Magnum! (The other was the new Snakecharmer album).
Shadowman released their first album "Land of the Living" in 2004 and this was followed by further albums in 2006, 2008 and 2011. A wait of six years for album number five has therefore been quite a bit longer than the norm. "Secrets and Lies" also features a guest appearance from former FM member Didge Digital on keyboards.
The interview with Steve from 2014 can be found here -
http://www.rockradioni.co.uk/interviews/1454-ni-rocks-interview-with-steve-overland-of-fm.html
About "NI Rocks Recommends"
The simple idea behind "NI Rocks Recommends" is to acknowledge and promote some of the great music being submitted to Rock Radio NI. I'll not be giving marks or ratings or analyzing the tracks in great detail; just telling you something about the artist and the album. It's a personal recommendation to go check something out, not a traditional "review"!
My musical tastes cover most things rock; from the not too melodic to the not too heavy. The albums that I'll be recommending are those that you'll hear me playing tracks from on my shows on Rock Radio NI.
Check out NI Rocks on Facebook – www.facebook.com/NIRocks or Twitter - www.twitter.com/NIrelandRocks