NI ROCKS Recommends "Breathe" by THROUGH FIRE
American band Through Fire only came to my notice recently when our friends at New Ocean Media got in touch. The band had formed in Nebraska in 2015 and signed with Sumerian Records to release their debut "Breathe" in July 2016.  This recommendation actually relates to a new deluxe version of that album which was released on 7th March 2017. I included the title track "Breathe" on the Friday NI Rocks Show on 21st April.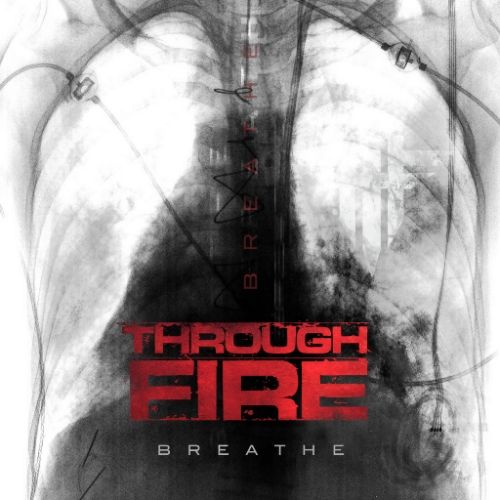 Through Fire was formed by guitarist Justin McCain, formerly of the band Emphatic. He brought on board lead singer Grant Kendrick, drummer Patrick Mussack and bassist Jesse Saint and the band were quickly signed up and out on tour. The singles "Stronger" and "Breathe" have been well received and the band's tracks have gained some high profile placements in sports coverage. This year the band has already toured with Black Stone Cherry and have dates lined-up with Seether as well as their own headlining shows in the USA.
The deluxe version of "Breathe" contains 15 tracks as there are acoustic and extended versions of both "Stronger" and "Breathe". Those two tracks are undoubtedly the stars of the album, but there are some other great tracks on there too.
01. Reborn (intro)
02. Breakout
03. Stronger (radio edit)
04. Where You Lie
05. Breathe (radio edit)
06. Take It All Away
07. Dead Inside
08. Lights
09. Blood On My Hands
10. Damage
11. Jar of Hearts
12. Stronger (Acoustic)
13. Breathe (Acoustic)
14. Stronger (Extended Version)
15. Breathe (Extended Version)
Find out more at the band's website - http://throughfiremusic.com/
Dim lights Embed Embed this video on your site
About "NI Rocks Recommends"
The simple idea behind "NI Rocks Recommends" is to acknowledge and promote some of the great music being submitted to Rock Radio NI. I'll not be giving marks or ratings or analyzing the tracks in great detail; just telling you something about the artist and the album. It's a personal recommendation to go check something out, not a traditional "review"!
My musical tastes cover most things rock; from the not too melodic to the not too heavy. The albums that I'll be recommending are those that you'll hear me playing tracks from on my shows on Rock Radio NI.
Check out NI Rocks on Facebook – www.facebook.com/NIRocks or Twitter - www.twitter.com/NIrelandRocks
Dim lights Embed Embed this video on your site