NI ROCKS Recommends "Down and Dirty" by DIRTY WHITE BOYZ
"Down and Dirty" is the debut album from a band called Dirty White Boyz and it was released via Escape Music on 24th March. Initially the album had started as another solo project for former Kiss of the Gypsy & Kingdom of Deadmen frontman/guitarist Tony Mitchell. Realising the strength of the songs, Mitchell worked with Escape Music to form a band to do them justice. I played the single "Ride With Angels" on the Friday NI Rocks Show on 31st March.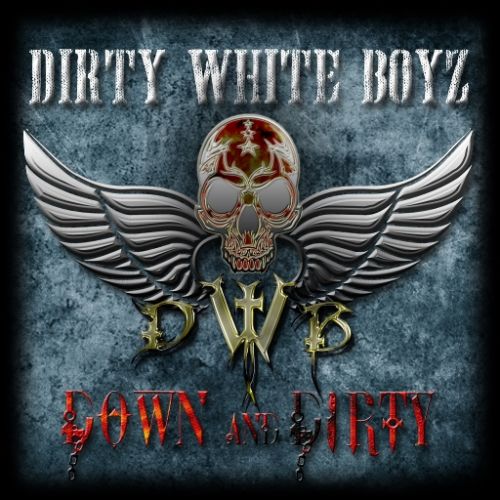 Joining Mitchell in the band are guitarist Paul Hume and drummer Neil Ogden who are both members of Demon and Lawless; Jamie Crees on guitar and Nigel Bailey on bass. The latter was my guest on the Show back in February 2015 and is involved in bands such as Bailey, Lifeline and Three Lions. (http://www.rockradioni.co.uk/interviews/1812-ni-rocks-interview-with-nigel-bailey-three-lions-a-bailey.html )
The five musicians each bring their own influences and the end product is an excellent mix of classic rock and melodic rock with some real rockin tunes mixed in with the more melodic tracks and ballads.
There are 12 tracks on the album and all are well worth a listen! My own personal favourites are "All She Wrote", "Dynamite", Hangin On A Heartache", "Hell to Pay", "After The Rain" and "Bring It On".
Check out the band's Facebook page at - https://www.facebook.com/DWBofficialuk/
Dim lights Embed Embed this video on your site
About "NI Rocks Recommends"
The simple idea behind "NI Rocks Recommends" is to acknowledge and promote some of the great music being submitted to Rock Radio NI. I'll not be giving marks or ratings or analyzing the tracks in great detail; just telling you something about the artist and the album. It's a personal recommendation to go check something out, not a traditional "review"!
My musical tastes cover most things rock; from the not too melodic to the not too heavy. The albums that I'll be recommending are those that you'll hear me playing tracks from on my shows on Rock Radio NI.
Check out NI Rocks on Facebook – www.facebook.com/NIRocks or Twitter - www.twitter.com/NIrelandRocks
Dim lights Embed Embed this video on your site
Dim lights Embed Embed this video on your site