NI ROCKS Recommends "Worth The Pain" by LETTERS FROM THE FIRE
Letters From The Fire formed in the San Francisco area in 2012, although the band traces its roots back to 2007 when it was founded under the name of Park Lane. Initially, Letters From The Fire had a male vocalist, but in 2015 Alexa Kabazie joined the band and work commenced on the debut album "Worth The Pain". This was released in the USA through Sand Hill Records in September 2016 and then in Europe on 17th March 2017. I played the track "Perfect Life" on the NI Rocks A-Z Show on 7th March and again on the Friday NI Rocks Show on 17th March.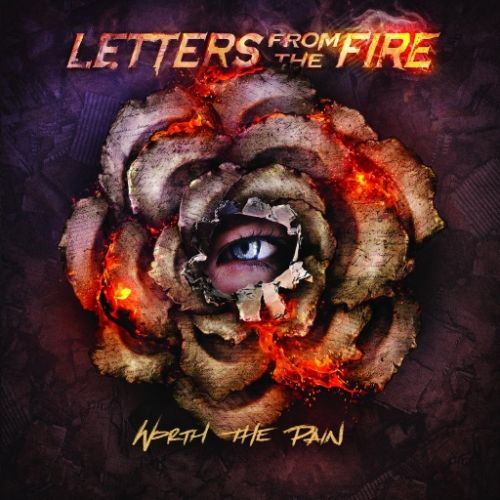 Letters From The Fire are Alexa Kabazie on vocals, Mike Keller and Brandon Stucky on guitars, Clay Wages on bass and Brian Sumwalt on drums. It was Keller who formed Park Lane back in 2007 and oversaw the change of name in 2012. The decision to recruit Kabazie followed  a recommendation from producer  Kile Odell who had worked with her in her previous band.
There are 13 tracks on what is a very impressive debut album from Letters From The Fire; with the band carving out their own distinctive vibe. There can be no doubting of the talent of Alexa Kabazie on vocals, but she is very ably supported by the others in delivering the end product.
My favourite tracks would be "Perfect Life", "Give In To Me", "Live A Lie", "At War" and "One Foot In The Grave".
Check out the band's website for more info - http://www.lettersfromthefire.net/
Dim lights Embed Embed this video on your site
About "NI Rocks Recommends"
The simple idea behind "NI Rocks Recommends" is to acknowledge and promote some of the great music being submitted to Rock Radio NI. I'll not be giving marks or ratings or analyzing the tracks in great detail; just telling you something about the artist and the album. It's a personal recommendation to go check something out, not a traditional "review"!
My musical tastes cover most things rock; from the not too melodic to the not too heavy. The albums that I'll be recommending are those that you'll hear me playing tracks from on my shows on Rock Radio NI.
Check out NI Rocks on Facebook – www.facebook.com/NIRocks or Twitter - www.twitter.com/NIrelandRocks
Dim lights Embed Embed this video on your site
Dim lights Embed Embed this video on your site
Last Updated (Tuesday, 28 March 2017 22:57)