NI ROCKS Recommends "Redemption" by HYDROGYN
I've been a big fan of American rock band Hydrogyn for many years and was curious to see what path they'd take with their latest album "Redemption" which was released via HighVol Music on 10th March. The husband and wife team of Jeff and Julie Westlake have parted ways and Julie has been replaced on vocals by Erica Parrott. There is undoubtedly a change to the Hydrogyn sound, with Erica bringing a heavier edge to things and the band raising the volume a few clicks! They can still do the slower tunes too though, as evidenced by the track "Jenny".  It's a different Hydrogyn, but definitely worth checking out!  I played the track "My Redemption" on the Friday NI Rocks Show on 10th February.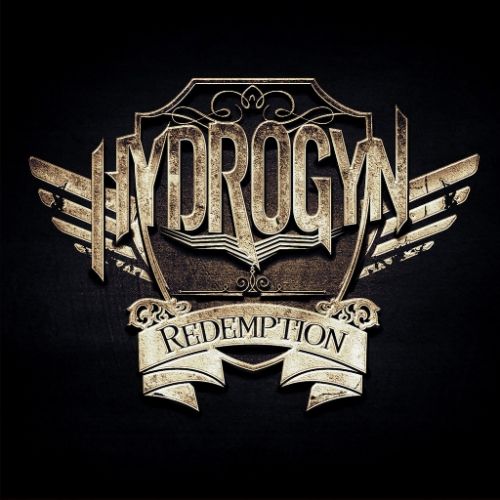 Hydrogyn was formed in Ashland, Kentucky in 2003, with Julie Westlake on vocals and husband Jeff on guitar along with Jeff Boggs. The band came to prominence and to my attention with the albums "Bombshell" in 2006 (produced by Michael Wagener) and "Deadly Passions" in 2008. Those were followed by the studio albums "Judgement" in 2010 and "Private Sessions" in 2012. I posted an interview with Jeff and Julie in May 2014 just after the release of the EP "Break The Chains". That EP proved to be the final recording with Julie on vocals.
http://www.rockradioni.co.uk/interviews/1543-ni-rocks-interview-with-hydrogyn.html
The new Hydrogyn line-up see Erica Parrott on vocals, Jeff Westlake and Jeff Boggs on guitars, John Cardilino on drums and Chris Sammons on bass.
There are 10 tracks on the album – my own favourites would be "Devil God Devil", "Jenny", "My Redemption" and "Tailspin".
Dim lights Embed Embed this video on your site
About "NI Rocks Recommends"
The simple idea behind "NI Rocks Recommends" is to acknowledge and promote some of the great music being submitted to Rock Radio NI. I'll not be giving marks or ratings or analyzing the tracks in great detail; just telling you something about the artist and the album. It's a personal recommendation to go check something out, not a traditional "review"!
My musical tastes cover most things rock; from the not too melodic to the not too heavy. The albums that I'll be recommending are those that you'll hear me playing tracks from on my shows on Rock Radio NI.
Check out NI Rocks on Facebook – www.facebook.com/NIRocks or Twitter - www.twitter.com/NIrelandRocks
Last Updated (Thursday, 23 March 2017 00:32)