NI ROCKS Recommends "Carpe Noctum" by ARMORED SAINT
Armored Saint released a live album called "Carpe Noctum" via Metal Blade Records on 24th February; just a month ahead of playing gigs in Dublin on 20th March and Belfast on 21st March before moving on to HammerFest in Wales. The album features recordings from 2015 when the band toured to support the release of the album "Win Hands Down". I played "March of the Saint" from the album on the Friday NI Rocks Show on 27th January.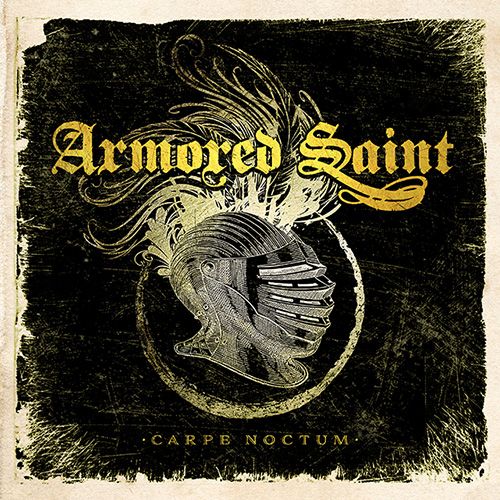 Armored Saint formed in LA back it 1982, releasing a self-titled EP in 1983 and their debut album "March of the Saint" in 1984. That album and the follow up "Delirious Nomad" in 1985 are the albums that I remember Armored Saint for, but they released 2 more studio albums and a live album before disbanding in 1992. A brief re-union led to a fifth studio album in 2000 and a album that featured a few new tracks and some rare or archive tracks. The band reformed properly a few years later and released "La Raza" in 201, followed by "Win Hands Down" in 2015 - http://www.rockradioni.co.uk/back-stage/music-reviews/2071-ni-rocks-recommends-qwin-hands-downq-by-armored-saint.html
Armored Saint are original members John Bush on vocals, Joey Vera on bass, Gonzo Sandaval on drums and Phil Sandaval on guitar, plus guitarist Jeff Duncan who joined the band in 1989.
There are 8 tracks on the album - Win Hands Down, March of the Saint, Stricken by Fate, Last Train Home, Mess, Aftermath, Left Hook from Right Field and Reign of Fire.
Dim lights Embed Embed this video on your site
About "NI Rocks Recommends"
The simple idea behind "NI Rocks Recommends" is to acknowledge and promote some of the great music being submitted to Rock Radio NI. I'll not be giving marks or ratings or analyzing the tracks in great detail; just telling you something about the artist and the album. It's a personal recommendation to go check something out, not a traditional "review"!
My musical tastes cover most things rock; from the not too melodic to the not too heavy. The albums that I'll be recommending are those that you'll hear me playing tracks from on my shows on Rock Radio NI.
Check out NI Rocks on Facebook – www.facebook.com/NIRocks or Twitter - www.twitter.com/NIrelandRocks