NI ROCKS Recommends "Winter In Paradise" by SWEET MARY JANE
"Winter in Paradise" is the debut album from Swedish band Sweet Mary Jane. It is released on 27th January through AOR Heaven. To be honest, I don't know a great deal about the band even after doing a bit of searching online.  However, the album definitely is worth checking out if you're a fan of the AOR genre. I played the track "Fire In Your Eyes" on the Friday NI Rocks Show on 6th January.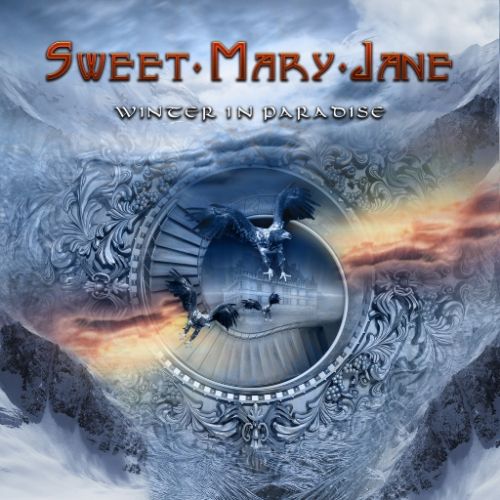 Sweet Mary Jane formed in 2012 with the members all having played previously in other bands. They are Tomas Nässlin on keyboards and guitar, Tomas Berggren on vocals, Per Olof Åsberg on guitar, Alexander Olsson on bass and Andreas Sparby on drums.
In 2015 the band released a video for the track "Fire In Your Eyes"  which was written by Nässlin and his former Roulette bandmate Tomas Lundgren.  There are 10 tracks on the album. My own favourites would be "Fire In Your Eyes", "Winter in Paradise", "Miracle", "Angel of Mine" and "Surrender".
You can check out the band on Facebook - https://www.facebook.com/Sweet-Mary-Jane-218359021659380/
Dim lights Embed Embed this video on your site
About "NI Rocks Recommends"
The simple idea behind "NI Rocks Recommends" is to acknowledge and promote some of the great music being submitted to Rock Radio NI. I'll not be giving marks or ratings or analyzing the tracks in great detail; just telling you something about the artist and the album. It's a personal recommendation to go check something out, not a traditional "review"!
My musical tastes cover most things rock; from the not too melodic to the not too heavy. The albums that I'll be recommending are those that you'll hear me playing tracks from on my shows on Rock Radio NI.
Check out NI Rocks on Facebook – www.facebook.com/NIRocks or Twitter - www.twitter.com/NIrelandRocks