NI ROCKS Recommends "Devil May Care" by VANDERBERG
"Devil May Care" is the debut album from Vanderberg and it was released on 18th November via Hear You Music. It's a fairly low-profile release that probably passed a lot of people by, but I checked it out when it came into Rock Radio NI and liked what I heard. The band shouldn't be confused with Vandenberg, the band that featured Adrian Vandenberg of Whitesnake fame. This features another guitarist called Marc Vanderberg, and whilst he may not be particularly well known, it is well worth checking out this album. I've included the title track "Devil May Care" on the Friday NI Rocks Show on 9th December.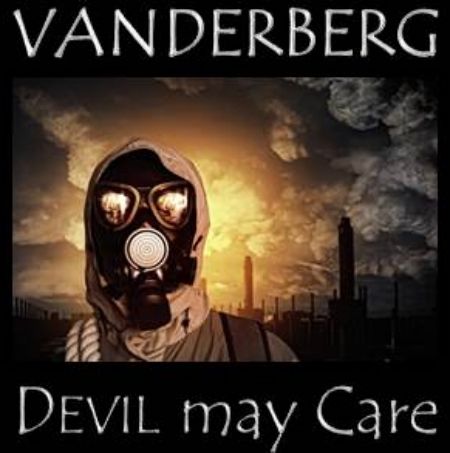 Marc Vanderberg is a German guitarist and songwriter who previously releaced an EP called "The Four Elements". He cites his influences as Kee Marcello, Yngwie Malmsteen and John Norum. On his debut album he works mainly with three vocalists – Göran Edman (ex Malmsteen and John Norum Band), Paulo Cuevas and Boban Vasileski. There are also a number of other guest musicians.
There are ten tracks on the album, the first of which is an instrumental ("Godfather"). My personal favourites would be "Devil May Care" featuring Göran Edman on vocals;  "Key To Your Heart" & "Storm, Thunder and Lighting" which feature Paulo Cuevas on vocals; "Crash 'n' Burn" & "Spirit of the Dragon" featuring Boban Vasileski and "Smoking Kills" the track that features Chris Divine of Luna Rise and Tave Wanning of Adrenaline Rush*.
Check out Marc on Facebook  at https://www.facebook.com/Marc-Vanderberg-685435971533884/
Hear You Music is a digital music distribution service – check them out at http://hearyoumusic.com/
*Adrenaline Rush are working on a new album. Check out my interview with singer Tave Wanning from 2014 - http://www.rockradioni.co.uk/interviews/1664-ni-rocks-interview-with-tave-wanning-from-adrenaline-rush.html
About "NI Rocks Recommends"
The simple idea behind "NI Rocks Recommends" is to acknowledge and promote some of the great music being submitted to Rock Radio NI. I'll not be giving marks or ratings or analyzing the tracks in great detail; just telling you something about the artist and the album. It's a personal recommendation to go check something out, not a traditional "review"!
My musical tastes cover most things rock; from the not too melodic to the not too heavy. The albums that I'll be recommending are those that you'll hear me playing tracks from on my shows on Rock Radio NI.
Check out NI Rocks on Facebook – www.facebook.com/NIRocks or Twitter - www.twitter.com/NIrelandRocks