NI ROCKS Recommends "Insanity" by SIXTY MILES AHEAD
"Insanity" is the second album from Italian rockers Sixty Miles Ahead and it was released on 21st October by Eclipse Records. The band has quite a distinct sound with a somewhat "American" vibe, which perhaps explains them being picked up by New Jersey based Eclipse Records. The track "Dirt And Lust" was included on the Friday NI Rocks Show on 21st October.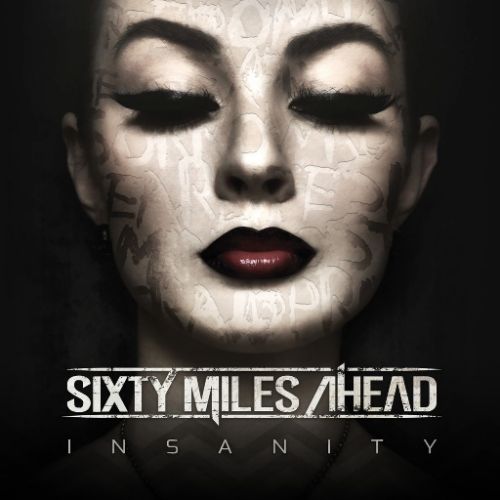 Sixty Miles Ahead formed in 2011, releasing their debut EP "Blank Slate" the same year. Their debut album "Millions of Burning Flames" was released via the German label Antstreet Records in 2012. They signed to Eclipse Records just after finishing work on "Insanity" and hopefully that will prove to be a fruitful relationship.
The band had a change in bass player during 2015 and the current line-up features Sandro Casali on vocals, Fulvio Carlini on guitar, Francesco Li Donni on bass and Luca Caserini on drums.
A video was released recently for the track "Every Time I Try".
There are 12 tracks on the album and my own favourites would include "Lost In My Mind", "Dirt and Lust", "Dead Space" and the moody, acoustic track "No One Else".
Check out the Sixty Miles Ahead website for more info - http://sixtymilesahead.com/main/
Dim lights Embed Embed this video on your site
About "NI Rocks Recommends"
The simple idea behind "NI Rocks Recommends" is to acknowledge and promote some of the great music being submitted to Rock Radio NI. I'll not be giving marks or ratings or analyzing the tracks in great detail; just telling you something about the artist and the album. It's a personal recommendation to go check something out, not a traditional "review"!
My musical tastes cover most things rock; from the not too melodic to the not too heavy. The albums that I'll be recommending are those that you'll hear me playing tracks from on my shows on Rock Radio NI.
Check out NI Rocks on Facebook – www.facebook.com/NIRocks or Twitter - www.twitter.com/NIrelandRocks