NI ROCKS Recommends "The Broken" by DARKEST SINS
Norwegian band Darkest Sins released their second album "The Broken" via Pride & Joy Music on 21st October. The band formed in 2009 and features both a male and female vocalist who share the lead. I hadn't heard anything by the band prior to receiving the album via GerMusica PR and I really liked what I heard. Darkest Sins are referred to as a "melodic metal" band, but I'm not convinced that their sound is as easily labelled as that – I'm no expert on (or fan of) of genre labels though! The track "Darkest Sins" from the album was included on the Friday NI Rocks Show on 21st October.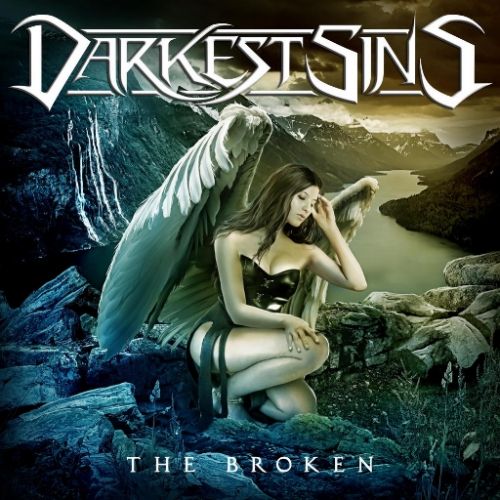 Darkest Sins was formed in 2009 by vocalists Marius Danielsen (who also plays guitar) and Anniken Rasmussen (who also plays bass). Rasmussen has also previously used the name Nikki Pink. The other band members are Sigurd Kårstad on guitar, Peter Danielsen on keyboards and Ludvig Pedersen on drums.
A self-titled demo album was released independently in 2011; followed by an EP in 2013. Work on their first full release has been on-going since 2013. The track "Far Away" includes guest appearances from Rhapsody of Fire singer Fabio Lione and Cryoini Temple guitarist Esa Ahonen; whilst Falconer guitarist Jimmy Hedlund features on the opening track "The Broken".
There are eight tracks on the album. My personal favourites would be "The Broken", "Darkest Sins", "Domineer" and "Rough Love". The latter first appeared as a single back in 2013.
Dim lights Embed Embed this video on your site
About "NI Rocks Recommends"
The simple idea behind "NI Rocks Recommends" is to acknowledge and promote some of the great music being submitted to Rock Radio NI. I'll not be giving marks or ratings or analyzing the tracks in great detail; just telling you something about the artist and the album. It's a personal recommendation to go check something out, not a traditional "review"!
My musical tastes cover most things rock; from the not too melodic to the not too heavy. The albums that I'll be recommending are those that you'll hear me playing tracks from on my shows on Rock Radio NI.
Check out NI Rocks on Facebook – www.facebook.com/NIRocks or Twitter - www.twitter.com/NIrelandRocks