NI ROCKS Recommends "Contagious" by OVERLAND
Steve Overland's name is undoubtedly at the fore when you're thinking about great British melodic rock singers. The FM frontman released his latest solo album, called "Contagious", through Escape Music on 21st October. The album is an excellent showcase for just how good a performer Overland is. Once again he has also brought in a few friends to contribute to the tracks as well. I played the track "Doctor My Heart" on the Friday NI Rocks Show on 21st October.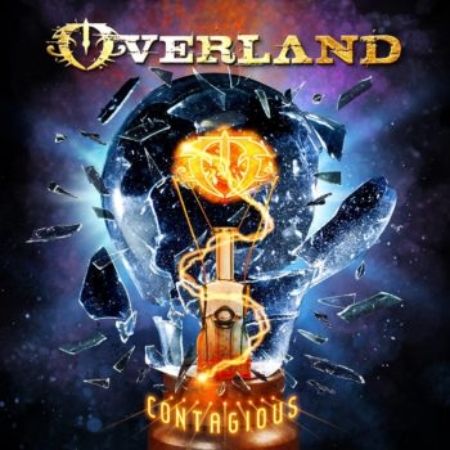 Steve Overland was in the band Wildlife before going on to found iconic British melodic band FM and he continues to record and tour with that band. He has also released a number of solo albums as well fronting the projects Shadowman and The Ladder. I recorded an interview with Steve around the time of the release of his previous solo album, "Epic", in 2014. This can be read on the Rock Radio NI website or played on our MixCloud site - http://www.rockradioni.co.uk/interviews/1454-ni-rocks-interview-with-steve-overland-of-fm.html
The latest solo album was produced by musician Lars Chriss and Escape Music boss Khalil Turk. The former also mixed it, whilst Mike Land did the mastering. Performing with Steve on the album are Tommy Denander on guitars and keyboards, Lars Chriss (the producer) on drums and Tony Franklin on bass. There are also guest appearances from Mark Stanway (Magnum), Paul Farrington (formerly of Demon) and Jem Davis (FM) on keyboards.
There are 11 tracks on the album (12 on the bonus version) and my own favourites would be "Doctor My Heart", "Easy On Me", "Wildest Dreams", "Making Miracles" and "Back Where I Belong".
The FM website can be found here - http://www.fmofficial.com/fmofficial/index.html
About "NI Rocks Recommends"
The simple idea behind "NI Rocks Recommends" is to acknowledge and promote some of the great music being submitted to Rock Radio NI. I'll not be giving marks or ratings or analyzing the tracks in great detail; just telling you something about the artist and the album. It's a personal recommendation to go check something out, not a traditional "review"!
My musical tastes cover most things rock; from the not too melodic to the not too heavy. The albums that I'll be recommending are those that you'll hear me playing tracks from on my shows on Rock Radio NI.
Check out NI Rocks on Facebook – www.facebook.com/NIRocks or Twitter - www.twitter.com/NIrelandRocks