NI ROCKS Recommends "Diabolica" by IRON MASK
"Diabolica" is the sixth studio album from Belgian power metal band Iron Mask and it was released via AFM Records on 30th September. That "power metal" genre is one that I occasionally struggle with and I can't claim to be particularly aware of the previous albums from Iron Mask, but I definitely had no problem getting into this album and really liked "Diabolica" from the first listen. The track "Galileo" was included on the Friday NI Rocks Show on 14th October.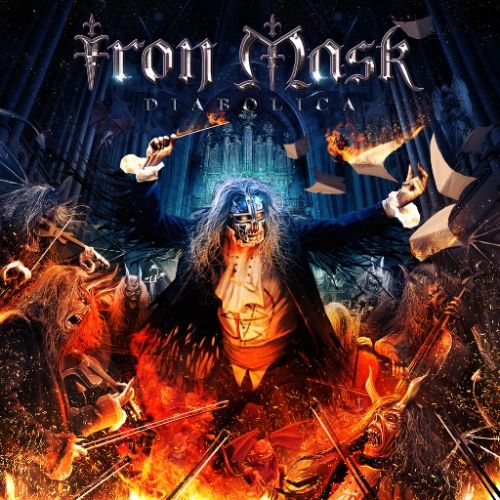 Iron Mask was founded in 2002 by guitarist Dushan Petrossi and has gone through a number of line-up changes over the years, releasing five albums between 2002 and 2013. Joining Petrossi in the current line-up are Diego Valdez on vocals, Vassili Moltchanov on bass and drummer Ramy Ali.
There are 12 tracks on the new album which lasts for more than an hour and a quarter. On some tracks Petrossi picked historical characters to write lyrics around music he had composed, and those are probably amongst my favourite on the album. They include "Doctor Faust", "Galileo" and "Oliver Twist". I've always had a bit of a soft spot for tracks bedded in military history and "March 666" and "Flying Fortress" would be two more favourites. My final pick for favourite would have to be "The Rebellion of Lucifer".
Check out the band's website for more info - http://www.iron-mask.com/
Dim lights Embed Embed this video on your site
About "NI Rocks Recommends"
The simple idea behind "NI Rocks Recommends" is to acknowledge and promote some of the great music being submitted to Rock Radio NI. I'll not be giving marks or ratings or analyzing the tracks in great detail; just telling you something about the artist and the album. It's a personal recommendation to go check something out, not a traditional "review"!
My musical tastes cover most things rock; from the not too melodic to the not too heavy. The albums that I'll be recommending are those that you'll hear me playing tracks from on my shows on Rock Radio NI.
Check out NI Rocks on Facebook – www.facebook.com/NIRocks or Twitter - www.twitter.com/NIrelandRocks