NI ROCKS Recommends "Blues Power" by ABSOLUTION
I don't post nearly enough recommendations for blues rock / rock and blues albums, though it's a genre that I've always had a soft spot for. Indeed, I've had albums by some of the legendary blues artists in my collection for about thirty years. It was great therefore to listen to "Blues Power" and experience modern blues-rock at its best. This is the third album by British trio Absolution and it is released on 30th September via Mighty Music (Target group). The track "Price I Gotta Pay" is included on the Friday NI Rock Show on 30th September.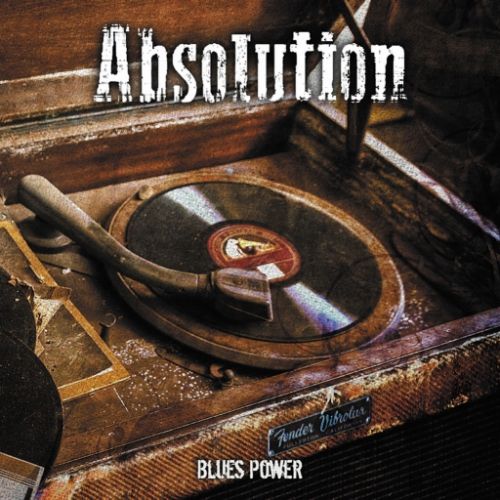 Absolution formed in 2010; initially just to play a 40 minute support slot. Since then the band has gone from strength to strength, supporting or playing alongside some of the biggest names in blues, picking up a number of awards and releasing three albums. The first of these was "Issues" in 2012 and that was followed by "Dusty Road" in 2014.
The fantastic guitar playing and excellent vocals come from Joe Fawcett. He is very ably supported by highly respected musicians Andy Palmer on bass and Doug Lang on drums. Fawcett has drawn favourable comparisons to the likes of Joe Bonamassa and Paul Kossoff.
Check out the band's website for more info and links to purchase the albums - http://absolutionband.co.uk/index.html
My favourites from the 12 tracks on the album would include "Fear", "Price I Gotta Pay", "Tired and Hungry" and "You Just Got Screwed".
Dim lights Embed Embed this video on your site
About "NI Rocks Recommends"
The simple idea behind "NI Rocks Recommends" is to acknowledge and promote some of the great music being submitted to Rock Radio NI. I'll not be giving marks or ratings or analyzing the tracks in great detail; just telling you something about the artist and the album. It's a personal recommendation to go check something out, not a traditional "review"!
My musical tastes cover most things rock; from the not too melodic to the not too heavy. The albums that I'll be recommending are those that you'll hear me playing tracks from on my shows on Rock Radio NI.
Check out NI Rocks on Facebook – www.facebook.com/NIRocks or Twitter - www.twitter.com/NIrelandRocks