NI ROCKS Recommends "Shattered" by SEVEN
"Shattered" is the second album to be released by Seven; a band that initially had some success in the late 80's, but which didn't release an album until "7" appeared in 2014. The second album was released on 23rd September through Escape Music. The track "Light of 1000 Eyes" is included on the Friday NI Rocks Show broadcast on 23rd Sept.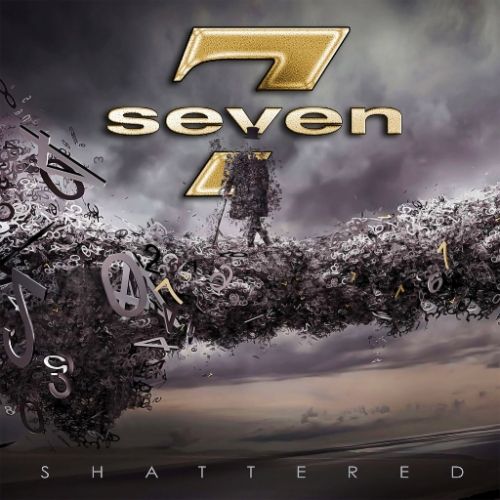 The roots of Seven originate in South Africa where the bands founders were in other groups but Seven actually formed in the UK in the late 80's. The then Radio 1 DJ Philip Schofield was apparently a fan and played the band's demos on his show and they later signed to Polydor Records. They released a couple of singles that were produced by John Parr and landed a number of support tours. Some of those support slots seem a little questionable - Jason Donovan, The Monkees and Brother Beyond – but then again Jimi Hendrix did support The Monkees on tour in the USA in the 60's! A more favourable tour run came supporting Richard Marx. The band split up in the early 90's.
Escape Music boss Khalil Turk was the driving force behind getting the band back together to release "7" in 2014 after a conversation with bass player Pat Davey. The other original members, Mick Devine on vocals, Keith McFarlane on guitar, Simon Lefevre on keyboards and Austin Lane were all brought on-board too. McFarlane and Devine had both returned to South Africa and recorded their parts for "7" there.
The success of "7" ensured that there would be a follow up and the band worked with Swedish producer Lars Chriss again to write and record "Scattered". There are 11 tracks on the album and my favourites would probably be "Light of 1000 Eyes", "Fight", "Shattered" , "Live This Life" and "Taking Over".
Dim lights Embed Embed this video on your site
About "NI Rocks Recommends"
The simple idea behind "NI Rocks Recommends" is to acknowledge and promote some of the great music being submitted to Rock Radio NI. I'll not be giving marks or ratings or analyzing the tracks in great detail; just telling you something about the artist and the album. It's a personal recommendation to go check something out, not a traditional "review"!
My musical tastes cover most things rock; from the not too melodic to the not too heavy. The albums that I'll be recommending are those that you'll hear me playing tracks from on my shows on Rock Radio NI.
Check out NI Rocks on Facebook – www.facebook.com/NIRocks or Twitter - www.twitter.com/NIrelandRocks