NI ROCKS Recommends "Moonbathers" by DELAIN
Dutch band Delain released their fifth studio album, entitled "Moonbathers", via Napalm Records on 26th August. It's a busy period for the band, whose debut album "Lucidity" is being re-mastered for a 10th anniversary re-release in October and who commence another 5 week European tour on 14th October. That tour sees them playing in The Button Factory in Dublin on 11th November, supported by Evergrey and Kobra and the Lotus. The lead-off single from "Moonbathers" was "Fire With Fire" which was included on the Friday NI Rocks Show on 22nd July. The Show on 2nd September includes a short interview that Charolotte and Martijn recorded with AC Promotions as well as an excellent cover of the Queen track "Scandal".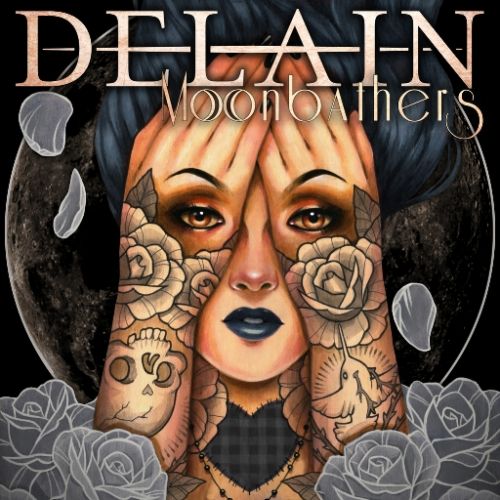 "Moonbathers" was one of those albums that I really liked from the first time that I played it – in fact much more than I even anticipated. Sometimes you know you're going to like something before you play it, so when you get a "wow" factor as well, it's an added bonus!
Delain was formed by former Within Temptation keyboard player Martijn Westerholt in 2002, but things really took shape from 2005 when he teamed up with vocalist Charlotte Wessels. The first album "Lucidity" in 2006 featured a host of guest performers in what was essentially a project rather than a band – including Liv Kristine from Leaves' Eyes and Sharon den Adel from Within Temptation.
The second album "April Rain" was released in 2009 with Delain now having a more established band line-up. "We Are The Others" in 2012 was their third and final album with Roadrunner Records before moving to Napalm Records for the release of "The Human Contradiction" in 2014. As well as releasing album number five and the remastered "Lucidity", Delain have a PledgeMusic funded 10th anniversary show and DVD recording planned.
The current Delain line-up has Charlotte Wessels on vocals, Martijn Westerholt on keyboards, Timo Somers and Merel Bechtold on guitars, Otto Schimmelpennick van der Oije on bass and Ruben Israel on drums.
There are 11 great tracks on "Moonbathers" and my own favourites would be "Hands of Gold", "Suckerpunch", "Fire With Fire", "Danse Macabre" and "Scandal".
Check out the Delain website for more info -
Dim lights Embed Embed this video on your site
About "NI Rocks Recommends"
The simple idea behind "NI Rocks Recommends" is to acknowledge and promote some of the great music being submitted to Rock Radio NI. I'll not be giving marks or ratings or analyzing the tracks in great detail; just telling you something about the artist and the album. It's a personal recommendation to go check something out, not a traditional "review"!
My musical tastes cover most things rock; from the not too melodic to the not too heavy. The albums that I'll be recommending are those that you'll hear me playing tracks from on my shows on Rock Radio NI.
Check out NI Rocks on Facebook – www.facebook.com/NIRocks or Twitter - www.twitter.com/NIrelandRocks
Dim lights Embed Embed this video on your site
Last Updated (Wednesday, 31 August 2016 22:38)