NI ROCKS Recommends "Chapter One" by BLACK SWAMP WATER
Black Swamp Water is a band from Denmark and they release their debut album "Chapter One" through Mighty Music on 26th August. With a name like Black Swamp Water I had been expecting something with a Southern Rock kinda vibe, but the band lean more to the hard rock / metal side of things. More Black Sabbath than Black Stone Cherry perhaps? Either is ok with me. I played the track "Leave Nothing Behind" on the NI Rocks A-Z Show on 16th August.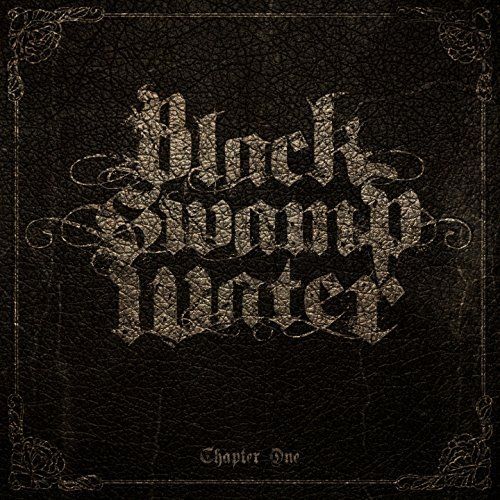 The band previously released an EP called "Hellride" in 2014 and then spend the last couple of years playing live and working on their debut album. "Chapter One" was produced and mixed by Tue Madsen.
Black Swamp Water are Bjørn Bølling Nyholm on vocals, Jan Geert and Martin Lykke Hansen on guitars, Jeppe Birch Friis on bass and Kim Langkaer Jensen on drums.
For more info on Black Swamp Water check out the Mighty Music website - http://mightymusic.dk/albums/black-swamp-water/ or the band's Facebook page – https://www.facebook.com/BlackSwampWater
There are 11 tracks on the album. In addition to "Leave Nothing Behind", my favourites would include "Harmless", "World On Fire", "Black Swamp Water" and "The Only Road".
Dim lights Embed Embed this video on your site
About "NI Rocks Recommends"
The simple idea behind "NI Rocks Recommends" is to acknowledge and promote some of the great music being submitted to Rock Radio NI. I'll not be giving marks or ratings or analyzing the tracks in great detail; just telling you something about the artist and the album. It's a personal recommendation to go check something out, not a traditional "review"!
My musical tastes cover most things rock; from the not too melodic to the not too heavy. The albums that I'll be recommending are those that you'll hear me playing tracks from on my shows on Rock Radio NI.
Check out NI Rocks on Facebook – www.facebook.com/NIRocks or Twitter - www.twitter.com/NIrelandRocks
Last Updated (Saturday, 27 August 2016 07:08)