NI ROCKS Recommends "Illuminator" by CAGE9
"Illuminator" is the latest album from Cage9, the band founded in Panama but now based in California, and it was released on 3rd June through David Ellefson's EMP label. A official European release on 12th August was dealt with by our friends at Rock n Growl Promotions. To many the band's tracks might best be known for being featured in video games, as WWE entrance themes or as movie soundtracks. They performed Stone Cold Steve Austin's intro "Unbreakable" and their cover of "The Dukes of Hazzard" theme song was used in trailers for the 2005 movie. The track "Everything You Love Will Someday Die" is included on the Friday NI Rocks Show on 19th August.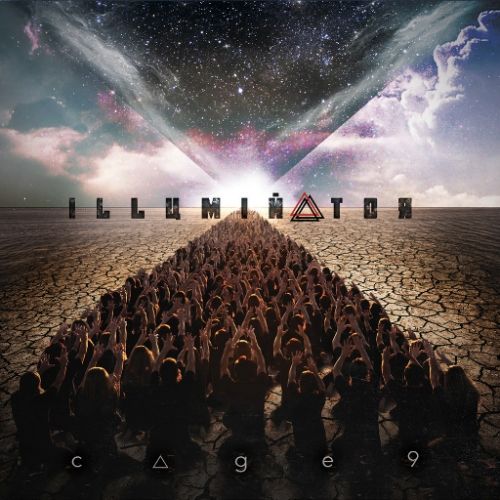 Cage9 was initially founded by singer and guitarist Evan Rodaniche in Panama in 1993 under the name Cage, but this was changed to Cage9 in 1998. "Illuminator" is the eighth studio album from Cage / Cage9 since their debut in 1995 and is the first since "How To Shoot Lasers From Your Eyes" in 2012. Over the years the band have been the support act for Ozzy Osbourne, Bad Religion and Seether as well as sharing the stages with many other big name bands.
Rodaniche was also the guitar player for Powerman 5000 between 2007 and 2011and has worked as producer or mixer for a number of artists. For more information, all the usual social media links etc check out the band's website at http://www.cage9.com/
There are 13 tracks on the album and the first single and video was for "Everything You Love Will Someday Die". Other favourite tracks would include "Gallows", "Starry Eyes", "Oscuro", "Illuminator" and "Take Back Tomorrow".
Dim lights Embed Embed this video on your site
About "NI Rocks Recommends"
The simple idea behind "NI Rocks Recommends" is to acknowledge and promote some of the great music being submitted to Rock Radio NI. I'll not be giving marks or ratings or analyzing the tracks in great detail; just telling you something about the artist and the album. It's a personal recommendation to go check something out, not a traditional "review"!
My musical tastes cover most things rock; from the not too melodic to the not too heavy. The albums that I'll be recommending are those that you'll hear me playing tracks from on my shows on Rock Radio NI.
Check out NI Rocks on Facebook – www.facebook.com/NIRocks or Twitter - www.twitter.com/NIrelandRocks
Dim lights Embed Embed this video on your site