NI ROCKS Recommends "Dunsmuir" by DUNSMUIR
I recently published an interview with Fu Manchu bass player Brad Davis, which focused on his involvement in a new music project called Dunsmuir. The other members of the band are vocalist Neil Fallon from Clutch, former Black Sabbath drummer Vinny Appice and guitarist Dave Bone from The Company Band. The self-titled debut album from Dunsmuir was released through Hall of Records on 22nd July.
In the interview, Davis outlined how the four got together and recorded the album over a number of years - http://www.rockradioni.co.uk/interviews/2724-ni-rocks-interview-with-brad-davis-from-dunsmuir-fu-manchu.html
Whilst getting the band out on tour together might be difficult because of scheduling, there clearly are plans to get another album recorded in the future.
In an era when musicians can easily move between music projects / bands, I'm not really sure what defines a 'supergroup' these days or how relevant that term really is! So I looked it up on Wikipedia (it must be true then!) and it said "a supergroup is a music group whose members are already successful as solo artists or as part of other groups or well known in other music professions. Supergroups are sometimes formed as side projects and thus not intended to be permanent, whilst other times can become the primary project of the members careers." On that basis Dunsmuir would certainly qualify for the title of supergroup anyway.
Dim lights Embed Embed this video on your site
The album features 10 tracks based on the concept of a shipwreck and the subsequent survivors' tales, with Fallon being the principle lyric writer. A number of tracks have been released as vinyl singles with a limited print run. Vinny Appice described the Dunsmuir tracks as "pure simple heavy rock", with Davis stating that they pay homage to heavy metal influences such as Black Sabbath, Dio, Judas Priest, Iron Maiden and the NWOBHM genre.
I played the track "Our Only Master" on the Friday NI Rocks Show on 15th July. Other personal favourites on the album would include "Hung on the Rocks", "The Bats (Are Hungry Tonight)", "Deceiver" plus "...and Madness".
Check out the Dunsmuir website https://dunsmuirband.com/ for updates and links to their Facebook, Twitter and Instagram pages.
​ Dim lights Embed Embed this video on your site
About "NI Rocks Recommends"
The simple idea behind "NI Rocks Recommends" is to acknowledge and promote some of the great music being submitted to Rock Radio NI. I'll not be giving marks or ratings or analyzing the tracks in great detail; just telling you something about the artist and the album. It's a personal recommendation to go check something out, not a traditional "review"!
My musical tastes cover most things rock; from the not too melodic to the not too heavy. The albums that I'll be recommending are those that you'll hear me playing tracks from on my shows on Rock Radio NI.
Check out NI Rocks on Facebook – www.facebook.com/NIRocks or Twitter - www.twitter.com/NIrelandRocks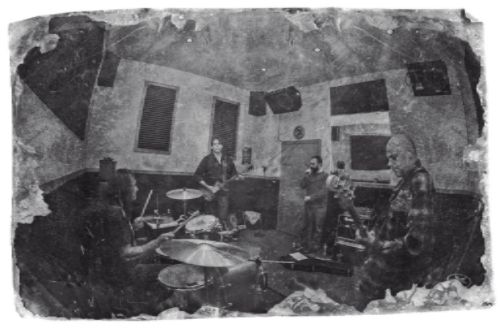 ​​ Dim lights Embed Embed this video on your site
Last Updated (Friday, 29 July 2016 08:40)