NI ROCKS Recommends "Runaway" by TEMPT
"Runaway" is the debut album from a young New York band called Tempt. It was released on 17th June through Rock Candy Records. This is one of those albums that I knew I was going to like from the moment I took a quick listen to the promotional material sent through by our friends at Rock n Growl Promotions. The tracks on "Runaway" are a blend of modern melodic hard rock and that classic 80's rock sound. I played the track "Under My Skin" on the Friday NI Rocks Show on 1st July and you can be sure that there will be more played in the weeks ahead!
Tempt are Zach Allen on vocals, Harrison Marcello on guitars, Nicholas Burrows on drums and Max McDonald on bass. Their only previous release was an EP for "Under My Skin" which had a limited print to promote the band's appearance at Rocklahoma. That EP and the new album have been getting great reviews and the band has been getting high praise from the likes of Classic Rock Magazine. Tempt are building a solid fan base and plan to tour the UK and Europe later this year to expand on that.
The album was produced at Sticky Audio Labs and mixed by legendary rock producer Michael Wagener (Skid Row, Ozzy, Metallica, Dokken etc) and Mario McNulty (David Bowie).
There are 15 tracks on the album. My own favourites would be "Comin' On To You", "Under My Skin", "Paralyzed", "Time Won't Heal", "Love Terminator" and "Fucked Up Beautiful". There really are no tracks that I'd skip past however.
Check out the band's website for more info and links to all the social media sites - http://www.temptband.com/
Dim lights Embed Embed this video on your site
About "NI Rocks Recommends"
The simple idea behind "NI Rocks Recommends" is to acknowledge and promote some of the great music being submitted to Rock Radio NI. I'll not be giving marks or ratings or analyzing the tracks in great detail; just telling you something about the artist and the album. It's a personal recommendation to go check something out, not a traditional "review"!
My musical tastes cover most things rock; from the not too melodic to the not too heavy. The albums that I'll be recommending are those that you'll hear me playing tracks from on my shows on Rock Radio NI.
Check out NI Rocks on Facebook – www.facebook.com/NIRocks or Twitter - www.twitter.com/NIrelandRocks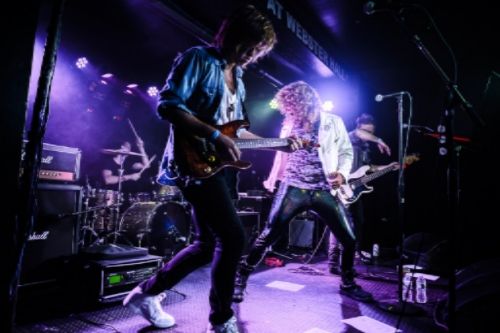 Last Updated (Friday, 29 July 2016 08:47)