NI ROCKS Recommends "After The Rain" by WICKMAN ROAD
Wickman Road is a young band from Sweden and they released their debut album entitled "After The Rain" through the AOR Heaven label on 24th June. As I've mentioned before, the melodic rock / AOR genre is one that I struggle with sometimes as the tracks can be too "melodic" and not "heavy" enough. Sometimes I'll manage to find just one track on a melodic rock album that I like or would play on the NI Rocks Shows. Other times, as with this new album by Wickman Road, there'll be enough tracks I like to make it worthy of an album recommendation. I played the title track "After The Rain" on the NI Rocks A-Z Show on 21st June.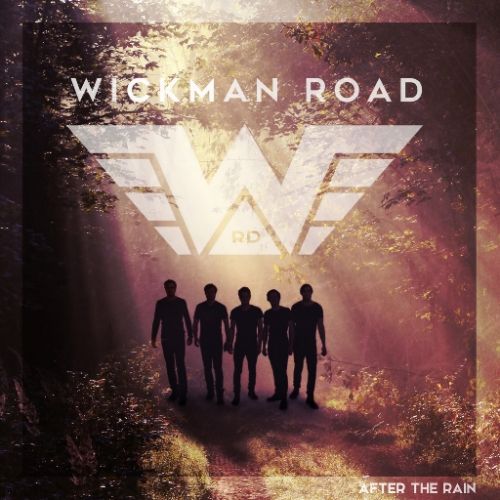 Wickman Road was formed initially by two sets of brothers – Eric and Carl Ahiqvist on vocals and keboards respectively and Henrik and Robert Akesson on guitars and bass. In 2014 they were joined by drummer Simon Ryden and began working on the debut album. "After The Rain" was produced by Ola Af Trampe who has performed with the band Grand Illusion and is one third of the band C.O.P. (who released an album on the AOR Heaven label last year).
There's not much more I can tell you about Wickman Road, but I liked the following passage from their Facebook page – the album "brings powerful rock and thoughtful lyrics to the listener, The album is all about the roots of the band, finding their way in life and the common dream of playing for the big crowds".
Check out their Facebook page for updates - https://www.facebook.com/WickmanRoad
About "NI Rocks Recommends"
The simple idea behind "NI Rocks Recommends" is to acknowledge and promote some of the great music being submitted to Rock Radio NI. I'll not be giving marks or ratings or analyzing the tracks in great detail; just telling you something about the artist and the album. It's a personal recommendation to go check something out, not a traditional "review"!
My musical tastes cover most things rock; from the not too melodic to the not too heavy. The albums that I'll be recommending are those that you'll hear me playing tracks from on my shows on Rock Radio NI.
Check out NI Rocks on Facebook – www.facebook.com/NIRocks or Twitter - www.twitter.com/NIrelandRocks
Last Updated (Thursday, 30 June 2016 20:07)