NI ROCKS Recommends "Don't Wait For Heroes" by ZAR
We get quite a lot of music submitted electronically to Rock Radio NI and I always try to have a listen to it all. Generally, I'll only download albums or tracks that fit within my own tastes and that I intend playing on the NI Rocks Shows. Sometimes I'll download an album that I like the sound of but not have time to listen to it properly for a while; and then when I do, I feel that I've been missing out on something! That was exactly the reaction after listening to "Don't Wait For Heroes", the new album from the band ZAR that was released through Metalapolis Records on 24th June (though Amazon shows the release date as 22nd July). I'll be playing the title track from the album on the Friday NI Rocks Show on 1st July and another on the NI Rocks A-Z Show on 5th July.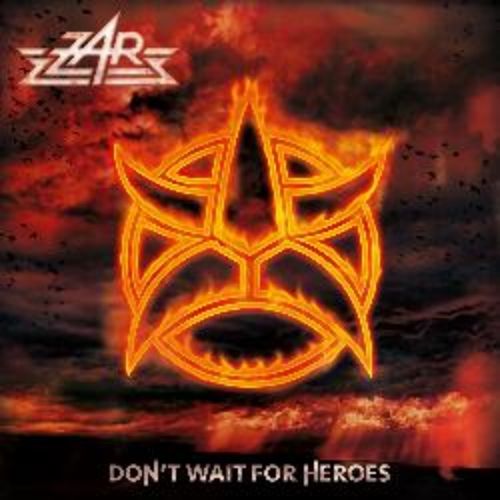 ZAR formed back in 1988 and released four albums before splitting in 1995. There was a brief reunion and a fifth album in 2003. The band was initially formed by German guitarist Tommy Clauss and former Uriah Heep singer John Lawton who had worked together in the band Rebel. Lawton was replaced by Tommy Bloch for the next three albums. The reunion album in 2003 featured Andre Sauber on vocals.
Tommy Clauss has decided that it's not over yet for ZAR and on "Don't Wait For Heroes" he plays guitar and bass as well as providing the vocals. He brought in Lars Nippa, who also played on the 2003 album, to play drums. The album was also produced by Clauss, with mixing and mastering occurring at Mastersound Studio with Alexander Krull who has worked with Leaves Eyes, Doro etc.
There are 13 tracks on the album. Favourites would include the title track, "Fighter", "All Worlds End" and "Till The Final Day".
The band doesn't seem to have much social media presence. There is a Facebook page but it hasn't been updated for a while. https://www.facebook.com/zargermany/
https://www.amazon.co.uk/Dont-Wait-Heroes-Zar/dp/B01ESAU55W/ref=sr_1_2?s=music&ie=UTF8&qid=1467171097&sr=1-2
About "NI Rocks Recommends"
The simple idea behind "NI Rocks Recommends" is to acknowledge and promote some of the great music being submitted to Rock Radio NI. I'll not be giving marks or ratings or analyzing the tracks in great detail; just telling you something about the artist and the album. It's a personal recommendation to go check something out, not a traditional "review"!
My musical tastes cover most things rock; from the not too melodic to the not too heavy. The albums that I'll be recommending are those that you'll hear me playing tracks from on my shows on Rock Radio NI.
Check out NI Rocks on Facebook – www.facebook.com/NIRocks or Twitter - www.twitter.com/NIrelandRocks
Last Updated (Wednesday, 29 June 2016 21:05)