NI ROCKS Recommends "Death Thy Lover" by CANDLEMASS
This month Swedish doom metal band Candlemass is celebrating the 30th anniversary of the release of their first album, "Epicus Doomicus Metallicus" in 1986. Part of that celebration is the release of a four-track EP called "Death Thy Lover". The new EP was released via Napalm Records on 3rd June and I played the title track on the Friday NI Rocks Show on the same date.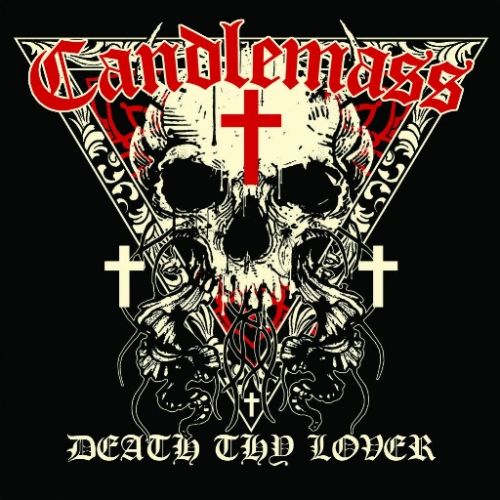 Candlesmass formed in Stockholm back in 1984 and have now released 11 studio albums and 5 live albums as well as a number of compilation albums and a boxset; with sales of well over 15 million copies. Along the way, they've disbanded and reformed on a couple of occasions, went through many line-up changes and been a big influence in the world of doom metal.
The most recent line-up change in 2012 saw Mats Leven replace Robert Lowe on vocals. Prior to that the line-up had remained unchanged since the second disbanding in 2002; with founding member Leif Edling on bass, Mats "Mappe" Bjorkman on rhythm guitar, Lars Johansson on lead guitar and Jan Lindh on drums. Leven, who has sang with Yngwie Malmsteen, Therion and Treat; had worked with Candlemass before and had also co-operated with Edling on other projects.
The band have a few gigs in Europe, N America and Japan planned between June and October, including the Doom and Stoner Sheffield Trip on 2nd October.
For more information check out http://www.candlemass.se/
Dim lights Embed Embed this video on your site
About "NI Rocks Recommends"
The simple idea behind "NI Rocks Recommends" is to acknowledge and promote some of the great music being submitted to Rock Radio NI. I'll not be giving marks or ratings or analyzing the tracks in great detail; just telling you something about the artist and the album. It's a personal recommendation to go check something out, not a traditional "review"!
My musical tastes cover most things rock; from the not too melodic to the not too heavy. The albums that I'll be recommending are merely those that I would buy myself and which you'll be hearing played on my shows on Rock Radio NI.
Check out NI Rocks on Facebook – www.facebook.com/NIRocks or Twitter - www.twitter.com/NIrelandRocks