NI ROCKS Recommends "Pervert County" by VOODOO HIGHWAY
I've been playing tracks from Italian rockers Voodoo Highway on the NI Rocks Shows for a few years, so when I got an e-mail from Rock n Growl promotions about a new EP from the band I was keen to check it out. The EP is called "Pervert County" and it was released on 1st June. It is actually available for free download from the band's Bandcamp site. There are three tracks on the EP and I played "NY Dancer" on the NI Rocks A-Z Show on 7th June.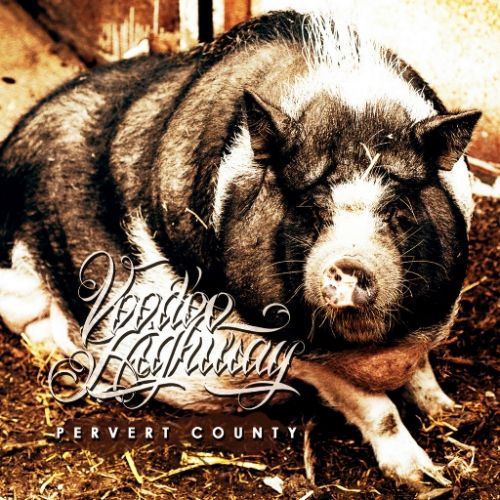 Italian rockers Voodoo Highway (not to be confused with the New York band with the same name) released their debut album "Broken Uncle's Inn" back in 2011. This was followed in 2013 by the album "Showdown". Voodoo Highway have released "Pervert County" ahead of the release of a third studio album.
There has been a line-up change in the band, and it is now Federico Di Marco on vocals, Filippo Cavallini on bass, Matteo Bizzarri on guitars, Massimiliano Sabbadini on keyboards and Vincenzo Zairo on drums.
Check out the EP at http://voodoohighwayhardrock.bandcamp.com/
Dim lights Embed Embed this video on your site
About "NI Rocks Recommends"
The simple idea behind "NI Rocks Recommends" is to acknowledge and promote some of the great music being submitted to Rock Radio NI. I'll not be giving marks or ratings or analyzing the tracks in great detail; just telling you something about the artist and the album. It's a personal recommendation to go check something out, not a traditional "review"!
My musical tastes cover most things rock; from the not too melodic to the not too heavy. The albums that I'll be recommending are merely those that I would buy myself and which you'll be hearing played on my shows on Rock Radio NI.
Check out NI Rocks on Facebook – www.facebook.com/NIRocks or Twitter - www.twitter.com/NIrelandRocks