NI ROCKS Recommends "Ready II Strike" by SUNSTRIKE
I had posted a recommendation for SunStrike's debut album "Rock Your World" back in April 2014, so was looking forward to hearing their new album "Ready II Strike" when it arrived via GerMusica. The album was released on 20th May on the AOR Heaven label and I've already played a couple of tracks on Rock Radio NI – "A Piece of the Action" on the NI Rocks A-Z Show on 3rd May and "Angel In My Room" on the Friday NI Rocks Show on 20th May.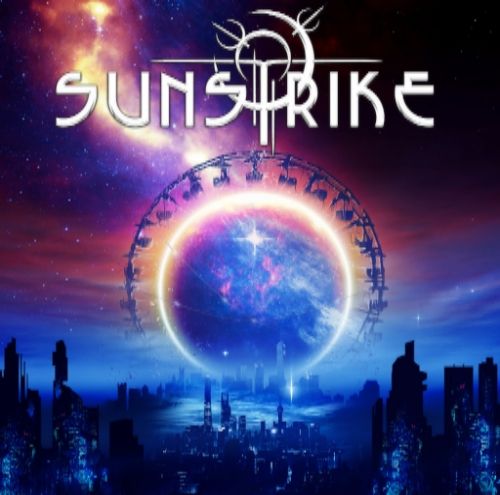 SunStrike formed in Sweden in 2012 with Christian Eriksson on vocals, Joachim Nordlund on guitars, Johan Linstedt on drums, Mats Gesar on guitars, Fredrik Plahn on keyboards and Bjorn Lundqvist on bass. The latter wasn't available to record on the new album so Nordlund also plays bass on "Ready II Strike". The album also features the backing vocals of Danne Andersson and Annsofie Lindstrom.
There are 11 tracks on the new album and the band has again delivered some great melodic hard rock songs. In addition to those tracks that I've already played, my favourites would include "Head Over Heels", "Rock This House" and "Someone To Love".
Check out https://www.facebook.com/sunstrikeband/ for more info.
The recommendation for the band's debut album can be read here - http://www.rockradioni.co.uk/back-stage/music-reviews/1529-ni-rocks-recommends-qrock-your-worldq-by-sunstrike.html
Dim lights Embed Embed this video on your site
About "NI Rocks Recommends"
The simple idea behind "NI Rocks Recommends" is to acknowledge and promote some of the great music being submitted to Rock Radio NI. I'll not be giving marks or ratings or analyzing the tracks in great detail; just telling you something about the artist and the album. It's a personal recommendation to go check something out, not a traditional "review"!
My musical tastes cover most things rock; from the not too melodic to the not too heavy. The albums that I'll be recommending are merely those that I would buy myself and which you'll be hearing played on my shows on Rock Radio NI.
Check out NI Rocks on Facebook – www.facebook.com/NIRocks or Twitter - www.twitter.com/NIrelandRocks