NI ROCKS Recommends "Diamond Head" by DIAMOND HEAD
NWOBHM legends Diamond Head recently released their first album since 2007. The self-titled album was released through Dissonance Productions on 22nd April. Guitarist Brian Tatler was my guest on the Friday NI Rocks Show on the same day - http://www.rockradioni.co.uk/interviews/2575-ni-rocks-interview-with-brian-tatler-of-diamond-head.html - and we chatted about the new album and played three tracks from it. Diamond Head play a number of gigs and festivals before returning to Belfast in September to play a gig in Voodoo. There are also gigs in Dublin and Limerick.
"Diamond Head" is the first album with new vocalist Rasmus Born Andersen, who replaced Nick Tart in 2014. In addition to Tatler and Andersen, there is Eddie Mooham on bass, Karl Wilcox on drums and Andy "Abbz" Abberley on rhythm guitar.
The new Diamond Head album retains that classic riff heavy sound that is associated with the band. Perhaps that was why the album is self-titled, although Brian indicated that was simply because no one came up with a better suggestion! The new singer clearly wanted to make sure that the new album retained the essential elements of Diamond Head.
There are 11 tracks on the album and Brian picked "Bones", "All The Reasons You Live" and "Shout At The Devil" as the three to play on the Friday NI Rocks Show on 22nd April. Other tracks that I really like include "Set My Soul on Fire", "See You Rise" and "Our Time Is Now".
Check out http://www.diamond-head.net/ for more info.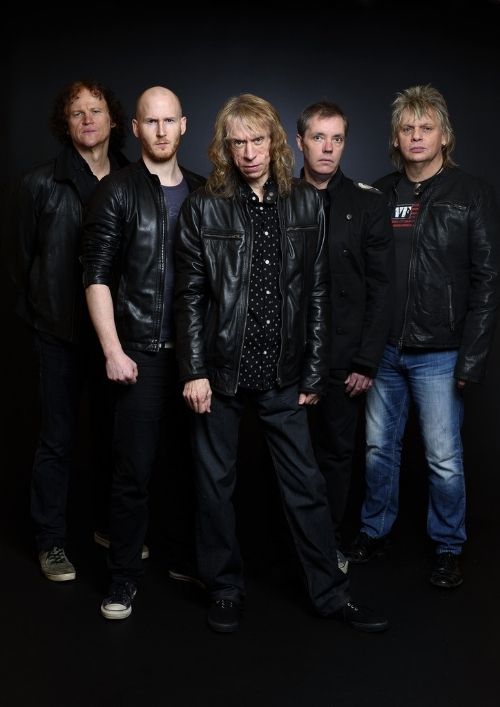 About "NI Rocks Recommends"
The simple idea behind "NI Rocks Recommends" is to acknowledge and promote some of the great music being submitted to Rock Radio NI. I'll not be giving marks or ratings or analyzing the tracks in great detail; just telling you something about the artist and the album. It's a personal recommendation to go check something out, not a traditional "review"!
My musical tastes cover most things rock; from the not too melodic to the not too heavy. The albums that I'll be recommending are merely those that I would buy myself and which you'll be hearing played on my shows on Rock Radio NI.
Check out NI Rocks on Facebook – www.facebook.com/NIRocks or Twitter - www.twitter.com/NIrelandRocks