NI ROCKS Recommends "For Crying Out Loud" by SHIRAZ LANE
Shiraz Lane are 5 young guys from Finland who released their debut album "For Crying Out Loud" through Frontiers on 15th April.  The band formed in 2011, released their first single in 2014 and signed to Frontiers the following year following a number of international festival appearances. The track "Wake Up" was the closing track on the NI Rocks A-Z Show on 29th March.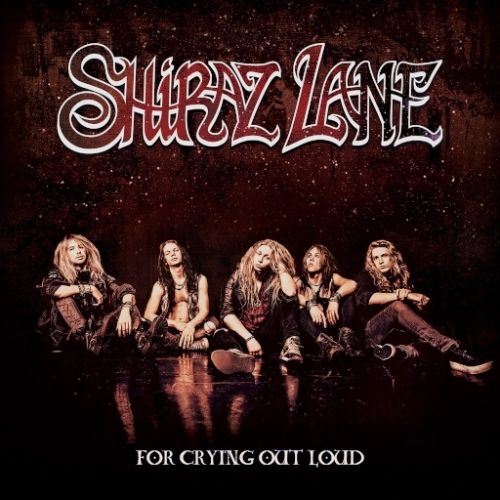 Shiraz Lane are fronted by Hannes Kett on vocals and we then have Jani Laine on lead guitar, Miki Kalske on rhythm guitar, Joel Alex on bass and Ana Willman on drums. Their influences are Aerosmith and Guns n Roses, as well as Scandinavian bands such as The 69 Eyes and Children of Bodum.
Shiraz Lane initially released a two track single online in October 2014. These 2 tracks were also included on the 5 track EP called "Be The Slave Or Be The Change" that was released in May 2015. Two of the tracks from that EP are now included on the new album – "Mental Slave" and "Behind The 8 Ball". In total, there are 10 tracks on "For Crying Out Loud". My favourites would be "Wake Up", "Mommas Boy", "Behind The 8 Ball" and "For Crying Out Loud".
For more info check out https://www.facebook.com/ShirazLane
Dim lights Embed Embed this video on your site
About "NI Rocks Recommends"
The simple idea behind "NI Rocks Recommends" is to acknowledge and promote some of the great music being submitted to Rock Radio NI. I'll not be giving marks or ratings or analyzing the tracks in great detail; just telling you something about the artist and the album. It's a personal recommendation to go check something out, not a traditional "review"!
My musical tastes cover most things rock; from the not too melodic to the not too heavy. The albums that I'll be recommending are merely those that I would buy myself and which you'll be hearing played on my shows on Rock Radio NI.
Check out NI Rocks on Facebook – www.facebook.com/NIRocks or Twitter - www.twitter.com/NIrelandRocks
Dim lights Embed Embed this video on your site