NI ROCKS Recommends "We Are The Brave" by SKARLETT RIOT
Skarlett Riot may be a band that will find its biggest following among the younger generation of rock fans, but their new EP "We Are The Brave" has made a fan out of a (young at heart) rocker in his mid 40s! The band formed back in 2010 and already have a successful debut album and impressive list of live appearances under their belt. I must admit though that I didn't know much about them until this new EP arrived via Factory Music. "We Are The Brave" was released on 16th February.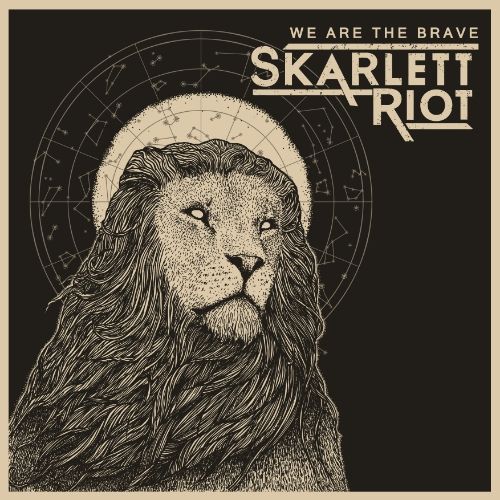 I always try to keep an open mind to new bands and new releases. Frequently however, new young rock bands are too metalcore or whatever for my tastes. It's always very refreshing therefore to hear young bands like Skarlett Riot playing a brand of rock music that ticks all the boxes for me, albeit that it may have a more "modern" rather than "classic" vibe to it.
Lead singer Skarlett provides a fantastic vocal performance throughout and there are plenty of guitar riffs from Danny. Bass player Martin and drummer Luke certainly don't let themselves get lost amongst the powerful vocals and catchy riffs.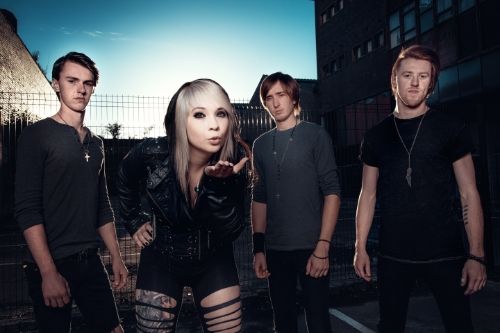 Skarlett Riot formed in 2010 in Scunthorpe and the release of their debut EP "Villain" was well received, earning the band slots at the Download, Reading and Leeds festivals. Their debut album "Tear Me Down" was released in 2013, with the single "Faded Memory" getting airplay on Radio 1 and the band appearing on a number of national shows.
There are 5 tracks on the EP – "Divide Us", "Cascade", "Wake Up", "Rising" and "Are You Alive". The track "Rising" has already featured on the Friday NI Rocks Show and you can expect more to come.
Dim lights Embed Embed this video on your site
For more about the band and all the usual links check out http://www.skarlettriot.co.uk/
About "NI Rocks Recommends"
The simple idea behind "NI Rocks Recommends" is to acknowledge and promote some of the great music being submitted to Rock Radio NI. I'll not be giving marks or ratings or analyzing the tracks in great detail; just telling you something about the artist and the album / EP.
My musical tastes cover most things rock; from the not too melodic to the not too heavy. The albums or EPs that I'll be recommending are merely those that I would buy myself and which you'll be hearing played on my shows on Rock Radio NI.
Check out NI Rocks on Facebook – www.facebook.com/NIRocks or Twitter - www.twitter.com/NIrelandRocks