NI ROCKS Recommends "Thirteen" by HAREM SCAREM
Harem Scarem have released their first original studio album in six years. "Thirteen" was released through Frontiers Records on 5th December and is the band's thirteenth studio album. The band formed in Toronto, Canada back in 1987 and released 12 studio albums and a number of live or compilation albums before disbanding in 2008. They reformed in 2013, releasing a re-recording of their 1993 album "Mood Swings".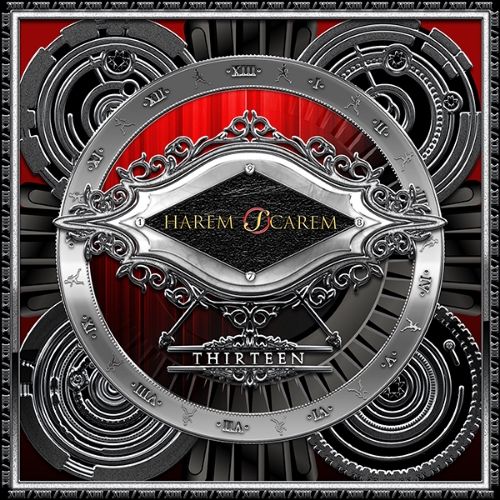 Harem Scarem vocalist Harry Hess also has a very successful career as a record producer. His name has been linked to quite a few of the albums that I've posted recommendations for this year. He has also provided vocals for many other projects, including the debut Rage of Angels album "Dreamworld."
Guitarist Pete Lesperance has also been involved with Harem Scarem since 1987. He also provides bass and keyboards on the album, with drums being recorded by Creighton Doane.
If you're a Harem Scarem fan you'll need no encouragement to purchase "Thirteen". If the band is new to you, then I highly recommend checking out the album. For me the personal highlights are "Early Warning Signs" and "Saints and Sinners".
For more info check out https://www.facebook.com/harem.scarem.band or http://www.haremscarem.net/
About "NI Rocks Recommends"
The simple idea behind "NI Rocks Recommends" is to acknowledge and promote some of the great music being submitted to Rock Radio NI. To be honest I'm not really a big fan of traditional "Reviews" which essentially just represent one person's opinion. With "NI Rocks Recommends", I'll not be giving marks or ratings or analyzing the tracks in great detail; just telling you something about the artist and the album.
My musical tastes cover most things rock; from the not too melodic to the not too heavy. The albums that I'll be recommending are merely those that I would buy myself and which you'll be hearing played on my shows on Rock Radio NI.
Check out NI Rocks on Facebook – www.facebook.com/NIRocks or Twitter - www.twitter.com/NIrelandRocks
Last Updated (Saturday, 20 December 2014 02:54)