NI ROCKS Recommends "The Slaughter Never Stops" by AVENGER
New Wave of British Heavy Metal (NWOBHM) is one of those music genre labels that I now associate with the music of my youth, although I'm not sure that I ever recognised it as such at the time. Back in the early 80s the only genre label that mattered to me was rock as opposed to ska, new romanticism or whatever else happened to be popular that year. Thankfully NWOBHM and those that it inspired still have a big following, although it often seems that a high percentage of those fans are, well…blokes of a certain age, shall we say!
All that rambling brings me to "The Slaughter New Stops" which is the new release from NWOBHM stalwarts Avenger. The album was released on 1st December through Rocksector Records. If you listen to the NI Rocks Show you may have heard me play the cover of Iron Maiden's "Killers" from the album or you may have seen the video somewhere.
"The Slaughter Never Stops" is the first album from Avenger since they reformed in 2005. The band was originally active between 1982 and 1985, releasing the albums "Bloodsports" in 1984 and "Killer Elite" in 1985. The new album celebrates the 30th anniversary of that debut release.
The band consists of Ian Swift on vocals, Sean Jefferies and Liam Thompson on guitars, Gary Young on drums and Ian Fulton on bass.
A free download of some tracks is available from the Rocksector Records website – www.rocksector.com
Dim lights Embed Embed this video on your site
About "NI Rocks Recommends"
The simple idea behind "NI Rocks Recommends" is to acknowledge and promote some of the great music being submitted to Rock Radio NI. To be honest I'm not really a big fan of traditional "Reviews" which essentially just represent one person's opinion. With "NI Rocks Recommends", I'll not be giving marks or ratings or analyzing the tracks in great detail; just telling you something about the artist and the album.
My musical tastes cover most things rock; from the not too melodic to the not too heavy. The albums that I'll be recommending are merely those that I would buy myself and which you'll be hearing played on my shows on Rock Radio NI.
Check out NI Rocks on Facebook – www.facebook.com/NIRocks or Twitter - www.twitter.com/NIrelandRocks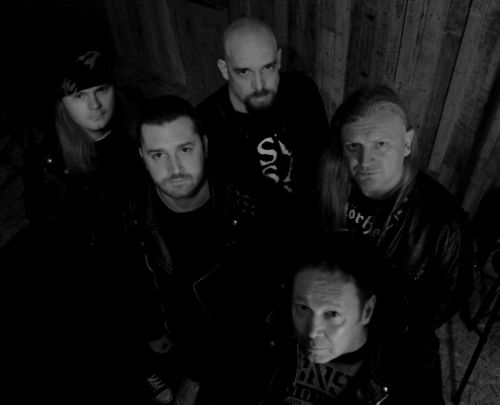 Last Updated (Wednesday, 17 December 2014 07:43)