NI ROCKS Recommends "Adrenaline Rush" by WICKED SENSATION
"Adrenaline Rush" is the fourth studio album from German band Wicked Sensation and it was released through AOR Heaven on 1st December 2014. The band formed back in 1999 and it's been four years since the release of their previous album "Crystallized". Fans of the band or of the melodic metal genre will find a lot to like with this new album. It took only the briefest of listens for me to decide that "Adrenaline Rush" was an album to download and that it would be featuring on the NI Rocks Playlists on Rock Radio NI.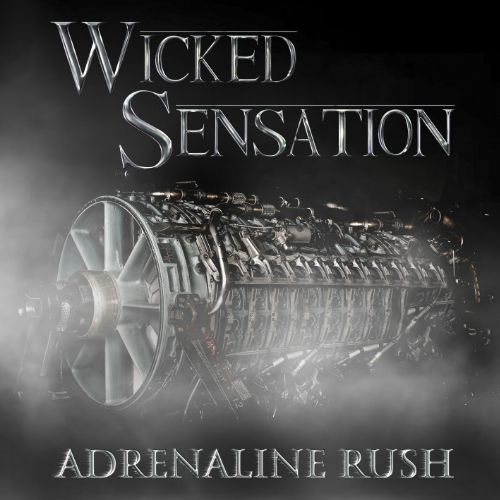 There have been a few changes within the band since the release of "Crystallized" in 2010. "Adrenaline Rush" is the first album to feature new vocalist David Reece (Accept & Bangalore Choir) who replaced Robert Soeterboek, the singer on the first three albums. The driving force behind the band continues to be lead guitarist Michael Klein who also does most of the song-writing. The other members of the band areSang Vong on guitar, Martin Mannhardt on bass, Bernd Spitzner on keyboards and Dirk Bruinenberg on drums.
Harry Hess from Harem Scarem appears as a guest backing vocalist on no fewer than 5 of the 11 tracks on the album. My own favourites would include "King of the World", "Misery", "Angel in Black" and the title track "Adrenaline Rush".
For more information check out http://www.wicked-sensation.com/ or https://www.facebook.com/Wicked.Sensation.band
About "NI Rocks Recommends"
The simple idea behind "NI Rocks Recommends" is to acknowledge and promote some of the great music being submitted to Rock Radio NI. To be honest I'm not really a big fan of traditional "Reviews" which essentially just represent one person's opinion. With "NI Rocks Recommends", I'll not be giving marks or ratings or analyzing the tracks in great detail; just telling you something about the artist and the album and obviously that I like it!
My musical tastes cover most things "rock"; from the not too melodic to the not too heavy. The albums that I'll be recommending are merely those that I would buy myself and which you'll be hearing played on my shows on Rock Radio NI.
Check out NI Rocks on Facebook – www.facebook.com/NIRocks or Twitter - www.twitter.com/NIrelandRocks