NI ROCKS Recommends "Mental Revolution" by NUBIAN ROSE
"Mental Revolution" is the second album from Swedish melodic metal band Nubian Rose. The album was released on 24th November through Limewire / Cargo Records. I must admit that when I first checked out the press release from Rock n Growl Promotions and took a quick listen my initial reaction was a bit uncertain and it fell into that category of releases that need to be downloaded to give a proper listen. I'm really glad that I did as I've had the album playing on my iPod fairly constantly for the last few days. "Mental Revolution" is definitely an album worth checking out and one I'd highly recommend. There will be a track on the Friday NI Rocks Show this week and it'll certainly not be the last appearance by Nubian Rose.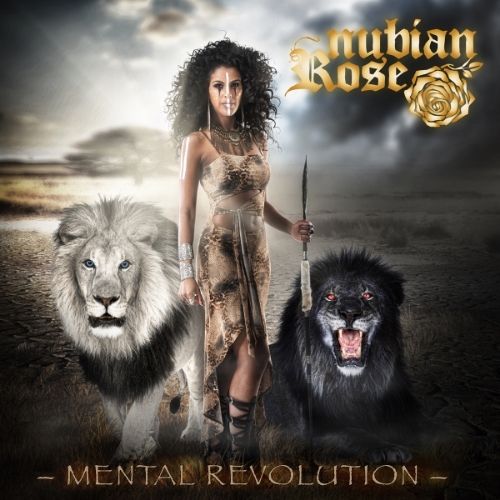 The driving force behind Nubian Rose are singer Sofia Lilja and guitarist Christer Akerlund. Lilja's almost symphonic vocals and Akerlund's riffs combine to provide some excellent melodic hard rock tracks. The band has seen some line-up changes since the release of the debut album "Mountain" in 2012. The other members of Nubian Rose are Henric Uhrborn on bass, Tomas Weijnesjo on drums and Torbjorn Weijnesjo on rhythm guitar.
Dim lights Embed Embed this video on your site
The band has released a video for the track "Break Out". Others particularly worth checking out are "Illuminated Within", "(Taking This) Further" and "All of Your Love" but the album doesn't have any fillers.
For more information check out www.facebook.com/NubianRoseTheBand or www.nubianrose.com
About "NI Rocks Recommends"
The simple idea behind "NI Rocks Recommends" is to acknowledge and promote some of the great music being submitted to Rock Radio NI. To be honest I'm not really a big fan of "Reviews" expressing positives or negatives which essentially just represent one person's opinion. With "NI Rocks Recommends", I'll not be giving marks or ratings or dissecting every aspect of the album; just telling you that something about the artist and the album and that I like it!
My musical tastes covers most things from heavy melodic rock (anything too melodic bores me!) to the lower echelons of the metal genre (where it's not ALL growling and screaming!). The albums that I'll be recommending are merely those that I would buy myself and which you'll be hearing played on my shows on Rock Radio NI.
Check out NI Rocks on Facebook – www.facebook.com/NIRocks or Twitter - www.twitter.com/NIrelandRocks