NI ROCKS Recommends "Crazy Lixx" by CRAZY LIXX
Swedish rockers Crazy Lixx released their fourth album on 7th November. Simply called "Crazy Lixx", this is the band's third release through Frontiers Records – following on from "New Religion" and "Riot Avenue". Their debut album "Loud Minority" is no longer available. There was an interview with lead singer Danny Rexon on the Friday NI Rocks Show on 31st October – this can still be accessed via the On Demand Player or you can read the interview on the website - http://www.rockradioni.co.uk/interviews/1700-ni-rocks-interview-with-danny-rexon-from-crazy-lixx.html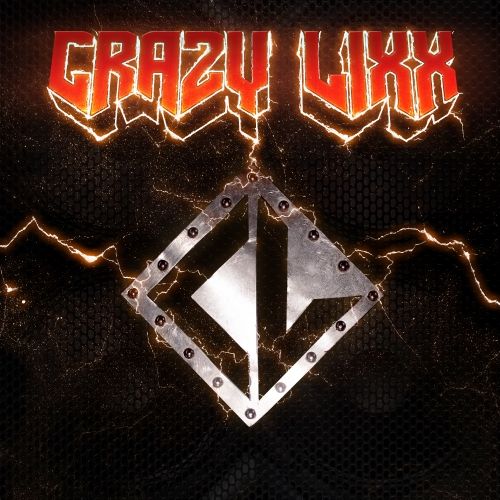 The first single and video from the album is for "Hell Raising Women". Included on the new album is a re-recording of one of the tracks from their debut album called "Heroes Are Forever". The next single and video is likely to be a great track called "Call to Action". Other tracks that I particularly like are "Outlaw" and "Psycho City".
Dim lights Embed Embed this video on your site
The other members of Crazy Lixx are Andy Zata and Edd Liam on guitars, Joel Cirera on drums and Jens Sjoholm on bass. Backing vocals are provided by Matt Leven and Tave Wanning. The latter is the lead singer of Adrenaline Rush and you can check out our interview with her here - http://www.rockradioni.co.uk/interviews/1664-ni-rocks-interview-with-tave-wanning-from-adrenaline-rush.html
Crazy Lixx are included in the line-up for the Hard Rock Hell AOR Festival in March 2015.
For more info on Crazy Lixx check out their website - http://www.crazylixx.com/
About "NI Rocks Recommends"
The simple idea behind "NI Rocks Recommends" is to acknowledge and promote some of the great music being submitted to Rock Radio NI. To be honest I'm not really a big fan of "Reviews" expressing positives or negatives which essentially just represent one person's opinion. With "NI Rocks Recommends", I'll not be giving marks or ratings or dissecting every aspect of the album; just telling you that something about the artist and the album and that I like it!
My musical tastes covers most things from heavy melodic rock (anything too melodic bores me!) to the lower echelons of the metal genre (where it's not ALL growling and screaming!). The albums that I'll be recommending are merely those that I would buy myself and which you'll be hearing played on my shows on Rock Radio NI.
Check out NI Rocks on Facebook – www.facebook.com/NIRocks or Twitter - www.twitter.com/NIrelandRocks