Angels or Kings trace their roots back to Manchester in 1988. Like many of those local bands making a name for themselves in the AOR / hair-metal heyday of the late 80s and early 90s, they weren't to survive the changes in the rock scene in the 90s. They've now re-emerged with a new singer and released their debut album called "Kings of Nowhere" through the AOR Heaven label on 24th October.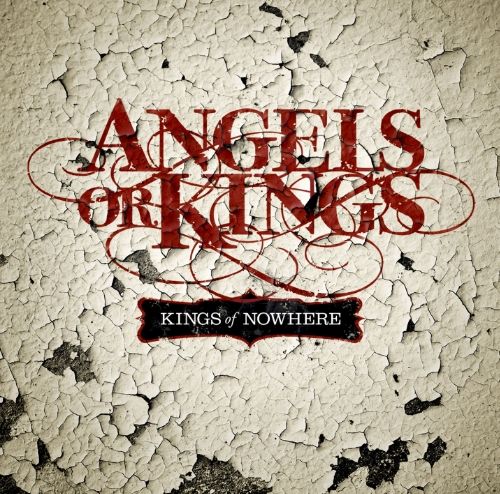 Original band members Tony Bell on guitar, Rob Naylor on bass, Steve Kenny on guitar and keyboards and Andy Chemmey on drums have all contributed to the new album. They're joined by Baz Jackson who replaces Noel Fraser on vocals. "Kings of Nowhere" is a great reflection of modern AOR and the whole album is very, very listenable. My own preferences are the slightly heavier tracks such as the openers "Any Other Girl" and "A Harder Place" but there are certainly no fillers.
Guitarist Tony Bell actually recounts the stories of the bands heyday in his book "Life In The Bus Lane". For more info on the band check out their website http://www.angelsorkings.com/
About "NI Rocks Recommends"
The simple idea behind "NI Rocks Recommends" is to acknowledge and promote some of the great music being submitted to Rock Radio NI. To be honest I'm not really a big fan of "Reviews" expressing positives or negatives which essentially just represent one person's opinion. With "NI Rocks Recommends", I'll not be giving marks or ratings or dissecting every aspect of the album; just telling you something about the artist and the album and that I like it!
My musical tastes covers most things from heavy melodic rock (anything too melodic bores me!) to the lower echelons of the metal genre (where it's not ALL growling and screaming!). The albums that I'll be recommending are merely those that I would buy myself and which you'll be hearing played on my shows on Rock Radio NI.
Check out NI Rocks on Facebook – www.facebook.com/NIRocks or Twitter - www.twitter.com/NIrelandRocks