NI ROCKS Recommends "Black Lotus" by SISTER SIN
Sister Sin is another of those great Swedish exports; touring and releasing albums for over ten years. Delivering a heavier style of rock than a lot of the Swedish bands, the female-fronted Sister Sin is definitely a band to check out if you haven't already!  They released their latest album "Black Lotus" through Victory Records on 27th October. Whilst the band's website and the media releases refer to this as the band's fourth album, more specifically it's actually the fourth original studio release through Victory Records which is based in the USA. The first single from the album is "Chaos Royale" (included on the Friday NI Rocks Show broadcast on 31st Oct).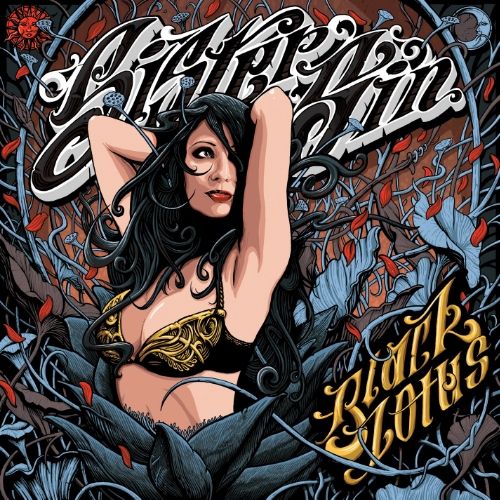 Sister Sin formed in 2002 and released their first album "Dance of the Wicked" in 2003 (this was later re-released by Victory Records in 2013). Signed to Victory Records in 2008, they went on to release "Switchblade Serenades" (2008), "True Sound of the Underground" (2010) and "Now and Forever" (2012) prior to the latest album. The single "Rock 'n' Roll" in 2011 also featured Doro Pesch.
The current line-up includes Liv Jagrell on vocals, Jimmy Hiltula on guitar, Dave Sundberg on drums and Strandh on bass. The band has toured extensively in Europe and the USA and supported acts such as Motorhead, Lordi and U.D.O.
For more info on Sister Sin check out their website http://www.sistersin.com/
Dim lights Embed Embed this video on your site
About "NI Rocks Recommends"
The simple idea behind "NI Rocks Recommends" is to acknowledge and promote some of the great music being submitted to Rock Radio NI. To be honest I'm not really a big fan of "Reviews" expressing positives or negatives which essentially just represent one person's opinion. With "NI Rocks Recommends", I'll not be giving marks or ratings or dissecting every aspect of the album; just telling you something about the artist and the album and that I like it!
My musical tastes covers most things from heavy melodic rock (anything too melodic bores me!) to the lower echelons of the metal genre (where it's not ALL growling and screaming!). The albums that I'll be recommending are merely those that I would buy myself and which you'll be hearing played on my shows on Rock Radio NI.
Check out NI Rocks on Facebook – www.facebook.com/NIRocks or Twitter - www.twitter.com/NIrelandRocks